Who wouldn't want to feel like the Lord of a Castle? I have travelled to the little village of Cong, about 40 km north of Galway, Ireland to find out about the fascinating experience of staying at a five-star hotel in a medieval castle.
Ashford Castle dates back to the year 1228 and is therefore close to 800 years old. 800 years of history and heritage that have a lot of stories to tell.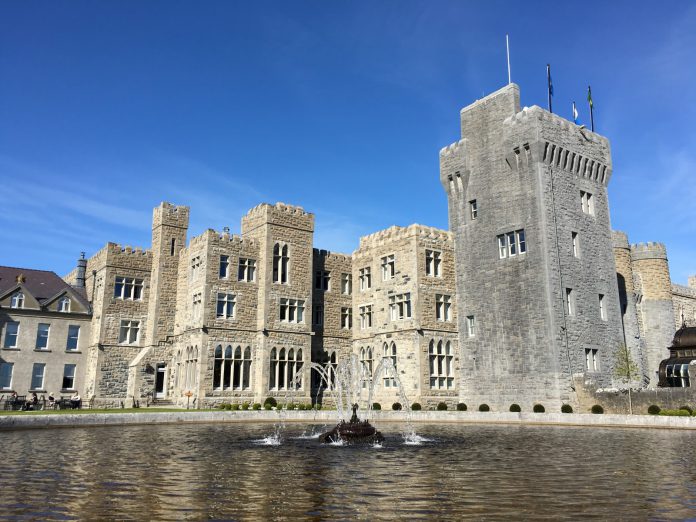 Back then the Anglo-Norman family, the De Burgos build the castle and owned it for about 360 years before the family faced certain downfall in battle against invading English forces. From 1589 the castle was used as a British fortress and later went through different ownerships before being purchased by the famous Guinness family in 1852. Over the years the castle has been constantly extended and more building additions have been added, with the SPA being the most recent one, which opened just a few months ago in September 2015.
The castle has been established as a first class hotel for the first time in 1939 when it was bought by Noel Huggard and it became a "trophy" honeymoon hotel very quickly because of its luxury, the beautiful gardens and excellent food. Today the castle is an excellent 5-star hotel with 83 rooms which is part of the "Red Carnation Hotel Collection" and member of "Leading Hotels of the World". It has just been reopened in April 2015 after a major refurbishment.
The Location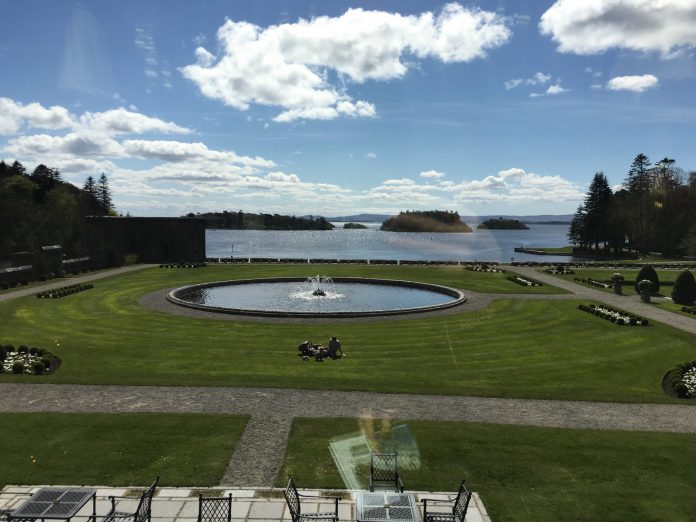 Located on the shores of Lough Corrib, the biggest lake of the Republic of Ireland, and the River Cong, the castle has a beautiful, remote setting in absolute tranquility, with a spectacular backdrop of woodlands, lake, river and mountains. It is set on 350 acres of beautiful green landscape in County Mayo and is renowned for a wide range of country sports including Ireland's first school of falconry, an equestrian centre, fly fishing and an exclusive nine-hole golf course. About 40 km south, the city of Galway is the next bigger town. Upon arrival at the gates, we were greeted by a guardian in traditional, medieval clothes and friendly directed the way to the reception.
The Rooms and Suites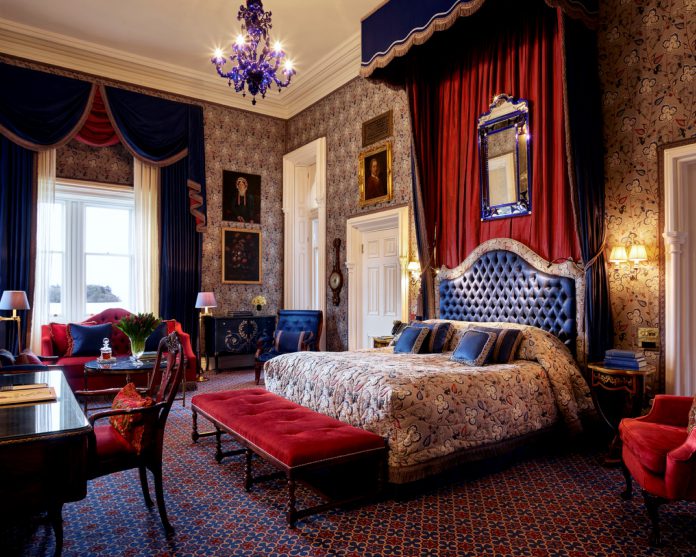 The hotel features 83 rooms, which are all different in style and appointment, so no room looks like the other. They are all following a similar style of course, which fits the location – an 800 year old castle – perfectly. Each of the rooms either face the river or the lake with magnificent views over the waters and all are equipped with the latest state-of-the-art technology, including WiFi, a flat TV, electronic blinds, a quiet air-condition and bluetooth speakers to play your favorite music from your smartphone.
Rooms are appointed with luxurious 400 thread count Egyptian Cotton bed linen for a good nights sleep and many feature wonderful antiques such as satinwood and rosewood cross banded writing tables circa 1900, used as bedside tables. Bathrooms are finished in white marble which is in parts regional and in parts imported from Italy. They are fitted with a bathtub and a large walk-in rain-shower.
The Reagan Presidential Suite in the oldest wing of the castle provides stunning views over Lough Corrib through floor-to-ceiling windows and comes with two bathrooms. Combined with the two other Suites it can be completed to a private three bedroom wing of the castle.
Currently under construction is the latest addition to the hotel, a lakeside cottage directly on the shores of Lough Corrib where guests will be able to park their boat right in front of the entrance. The cottage is due to open in June 2016, so unfortunately I can't give any more details yet, but I'm sure it will be a great addition.
Restaurants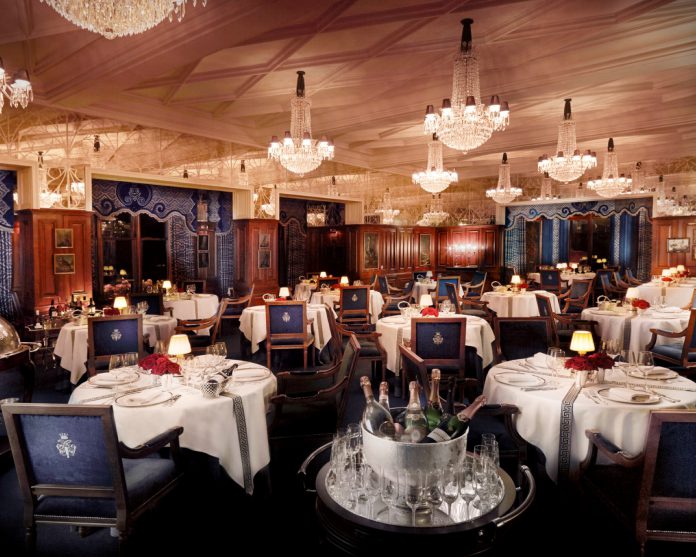 Dine like royalty in the George V Dining Room, which is Ashford Castle's fine dining restaurant, open for dinner from 7:00 pm to 9:30 pm and also breakfast is served there every morning from 8:00 to 10:00 am.
Executive Chef Philippe Farineau creates mouthwatering dishes which are all complemented by the perfect wine selection from Chief Sommelier Robert Bowe. The unique, graceful setting with twinkling Waterford Crystal chandeliers, panelled walls and soft piano tunes in the background create a very luxurious and relaxing atmosphere while you enjoy the exceptional dishes from the kitchen.
The other dining option, The Dungeon, is located – as the name suggests – on the lower ground floor of the castle and focuses more on traditional Irish cuisine, which is by no means a disadvantage.
We enjoyed a juicy and tender Irish beef fillet steak, cooked to perfection with creamed garden spinach and wild mushroom gratin. To accompany the food I chose a suggestion of red wine, called the Hannibal, which is a delicious red blend of Sangiovese, Pinot Noir, Nebbiolo, Mourverdre, Barbera and Shiraz with smooth and firm tannins and 16 months in French Oak barrels. It originates from Bouchard Finlayson, which is a boutique winery in South Africa about an hour and a half from Cape Town, that belongs to Ashford Castle and has won many awards for their wines in the past few years.
The wine cellars store a huge selection of over 600 different wines and Chief Sommelier Robert Bowe, who has been working at Ashford Castle for the past 20 years is proud of that extensive selection. Wine tastings can be booked and if you like a good wine, then you should definitely go for this unique opportunity.
Afternoon Tea has been a wonderfully preserved tradition since 1868 at the castle and is served at 1:30 pm, 2:00 pm, 3:30 pm and 4:00 pm daily. It offers guests a great selection of specialty teas, small sandwiches, freshly baked scones and cupcakes.
Activities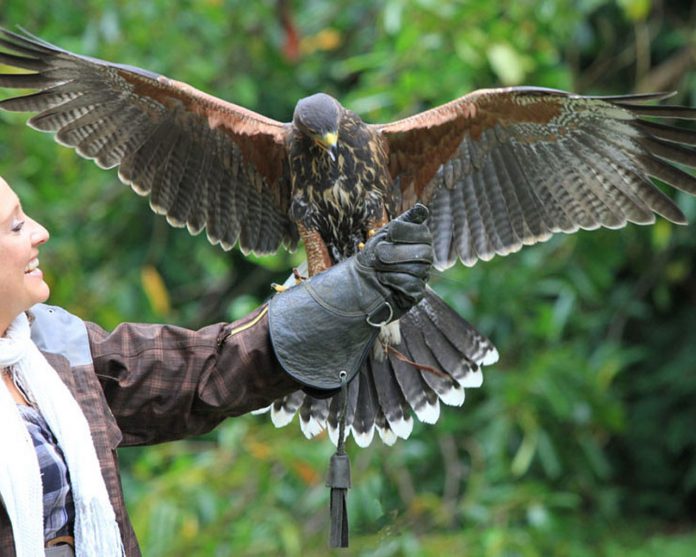 A wide range of activities are available at Ashford Castle, so it's hard to feel bored.
Lets start with the newly opened SPA, which includes a gym, a steam room and large shower, both with views of the Cong River. Apart from that there is a beautiful indoor pool to swim a few laps and enjoy the scenery through the large glass windows. The SPA is open from 7:00 am to 8:00 pm every day, while treatments are carried out from 9:00 am – 7:00 pm.
The many treatments include 13 different massages, 16 different facials, various body scrubs and combined signature treatments. Hamam ceremonies, manicure, waxing, tinting and cosmetic treatments are available too. What I found a bit irritating is the need to wear a swim cap when using the pool, however that seems to be an Irish thing, as it was required in other hotels in Ireland too.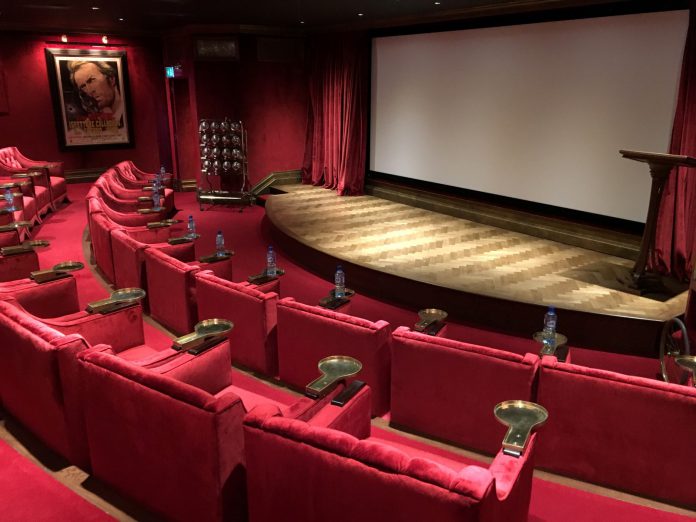 Another interesting room to spend your time is the masculinely appointed Billiards room where a smokers cigar lounge is attached so connoisseurs can enjoy a good cigar with an even better (Irish) whiskey over a game of billiard. While this primarily caters to gentlemen, the ladies don't have to stay behind as they will probably love the in-house cinema located on the same floor where they can enjoy a good movie.
Other activities include archery, bicycle tours, clay pigeon shooting, corrib cruises, falconry, fishing, gold, horse and carriage rides, horse riding, kayaking, luxury charter cruises, tree climbing, tennis, sailing and zip wire rides. So there is plenty of entertainment, also for families with children.
Service
From the moment we arrived at the hotel we have been perfectly taken care of. All of the staff were very friendly at all times, from the guardian at the gates, ladies at the reception to the waiters at the restaurant and the ladies at housekeeping. This is one of the reasons why we enjoyed our stay at this extraordinary estate so much.
Check-in was done quickly while we were offered a tasty welcome drink and only a few minutes after being escorted to the room, our luggage arrived while our car had been parked by the valet. The wine recommendations at dinner were fantastic and we had nothing to complain about, as our waiter was very friendly and serving us perfectly. Check-out again was very efficient and quick, before we even realized our luggage had already been placed in the car's boot and we were handed the keys after they wished us a safe journey.
Conclusion
Ashford Castle is not just an 800 year old castle, located spectacularly on the shores of beautiful Lough Corrib, with an interesting story to tell, but it is first and foremost an excellent five star hotel with up-to-date room appointments, amazing service, delicious food and luxurious bedding. There is very little to be desired and if I could wish for one thing then that would be a sauna in the SPA, but that's really all I can think of right now.
To make a reservation check out their Website. Check out their Instagram and Facebook too.