Ever since the BMW X7 was announced a few years back, we've been waiting to get a good look of the Bavarian brand's soon to be unveiled largest SUV. The worlwide SUV market is still on the rise and with the recent introduction of the Mercedes-Benz GLS it is soon time for the BMW X7 to be officially revealed.
Apart from a test mule, BMW haven't shown us anything concrete so far. A recent annual presentation shows that BMW teases the new X7 even further. This is the first time we see what we can expect from the new SUV in terms of size. The new X7 was shown while covered by a thin veil, giving guests an impression of its proportions.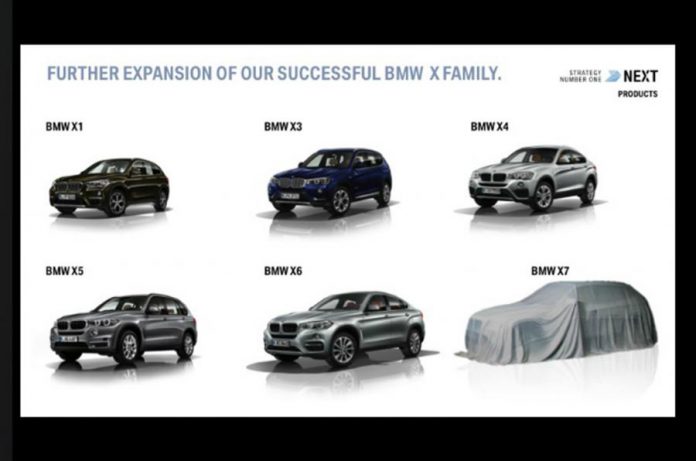 Confirmed for production back in 2014, a test mule of the X7 based on the 7-Series platform was already spotted undergoing cold weather testing in Scandinavia as early as last year. The upcoming SUV will most likely be based on the new platform of the next generation X5, albeit a longer wheelbase version. BMW's future largest SUV is set to go into production at their Spartanburg plant in the USA.
Besides other company-strategic motives, the choice to produce the new X7 in the USA is a logical one. Sales prospects show that both the US and China are probably the markets that appeal most to the new X7, especially in the US where it will share the market with the likes of the Cadillac Escalade and Lincoln Navigator.
With order books expected to open late next year, it is unlikely that the X7 will make a first official appearance by the end of 2016.