Mazda used the Detroit Motor Show 2016 to showoff their latest and greatest concepts, the MX-5 Speedster.
The MX-5 Speedster, which originally debuted at last year's SEMA show in Las Vegas, is Mazda's vision of staying true to the lightweight, pure sports car philosophy.
The Speedster carries few of the creature comforts offered in the standard, road-going version of the MX-5. Gone is the windshield and roof, making for a more visceral, sports car driving experience. Compared to the standard car, the Speedster concept has been lowered by a full inch front and rear thanks to adjustable coilover suspension.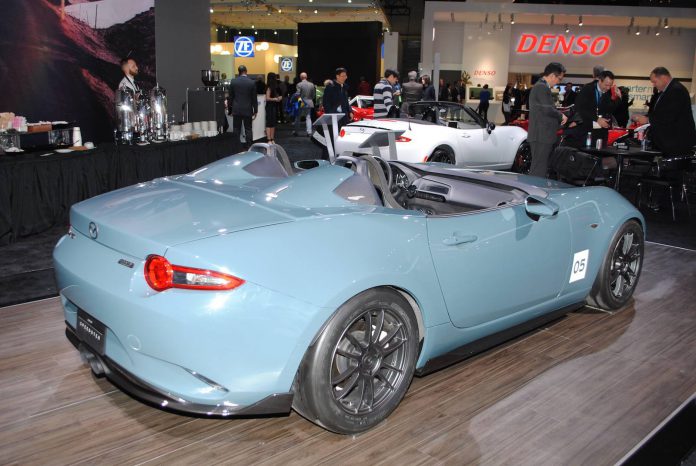 A stripped out interior and liberal use of carbon fiber helps the Speedster to shed over 250 pounds from its curb weight. Additional features include a center-exit exhaust and 16-inch allow wheels all around.
While both the Speedster and Spyder concepts have met to massive acclaim and praise from both consumers and press alike, Mazda seems unlikely to put either into production anytime soon.
For more pictures from the Detroit Motor Show 2016, see our news channel.