Typically, when a high-end automaker replaces an existing model, it does so by introducing a more powerful or luxurious model which if anything, moves up the market rather than down. With the Mercedes-AMG GT however, the German marque actually set about creating a slightly less powerful and cheaper alternative to its predecessor, the Mercedes-Benz SLS AMG. While the company claims the AMG GT isn't a successor to the SLS, it certainly replaced it in the Mercedes range.
Throughout the car's development, Mercedes made it clear that it was directly targeting the Porsche 911 Turbo and Turbo S with the AMG GT rather than the likes of the Ferrari 458 Italia or Lamborghini Huracan.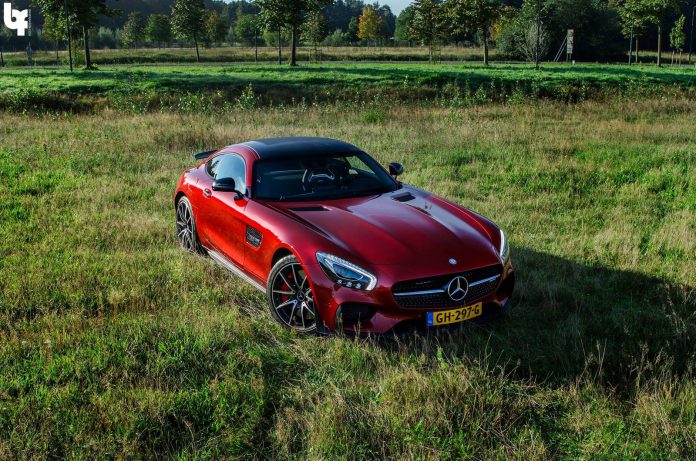 Beyond its unique and more compact design, the key point of difference between the AMG GT and the SLS AMG is the new car's use of a twin-turbo 4.0-litre V8 rather than a 6.2-litre V8. In range-topping AMG GT S spec, the car pumps out 503 hp compared to the 563 hp of the SLS AMG. Despite that, the new car has proven to be faster than the SLS and at least to our eyes, it looks better as well.
This particular example has been painted in an absolutely stunning shade of red and includes a set of black multi-spoke wheels and a fixed rear wing. From every angle, it looks jaw-dropping and these sensational pictures from Ben Fransen make it look even better.