Ahead of the Bugatti Chiron's market debut next year, the company has unveiled two new and improved dealerships in the United States.
The showrooms adopt a brand new and more sophisticated design than existing Bugatti dealerships and are found within Braman Motors in Miami and Manhattan Motorcars in New York City. The dealers have been outfitted to mimic the experience offered at Bugatti's headquarters in France.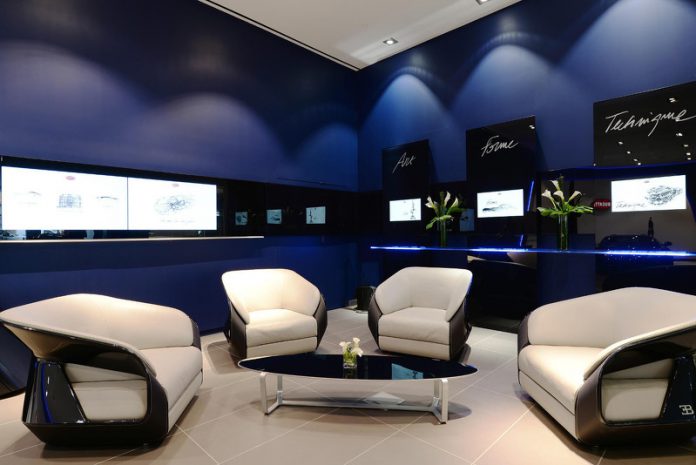 Both of the newly appointed dealerships include an iPad to allow customers to configure their cars as well as a dedicated heritage section and a lounge area. The lounge area includes bespoke furniture made specifically for Bugatti.
Discussing the new showrooms, Bugatti board member Dr. Stefan Brungs said "North America is a very important market for Bugatti. About a quarter of our Veyron series, which is sold out, is located in North America and customers here are showing phenomenal interest in the next Bugatti super sports car."