The latest Lexus RC F GT3 has just been unveiled prior to SEMA 2015. The car's launch coincides with the announcement of the F Performance Racing team from the Japanese automaker which will field the RC F GT3 in a yet-unnamed racing series.
The RC F GT3 pictured has been built by Toyota Technocraft Japan and is powered by the same 5.0-litre naturally-aspirated V8 of the road car and delivering in excess of 500 hp. Mated to that engine is a six-speed sequential transmission with paddle shifters driving the rear wheels. Impressively, the RC F tips the scales at 1300 kg which is over 500 kg less than the road-legal model.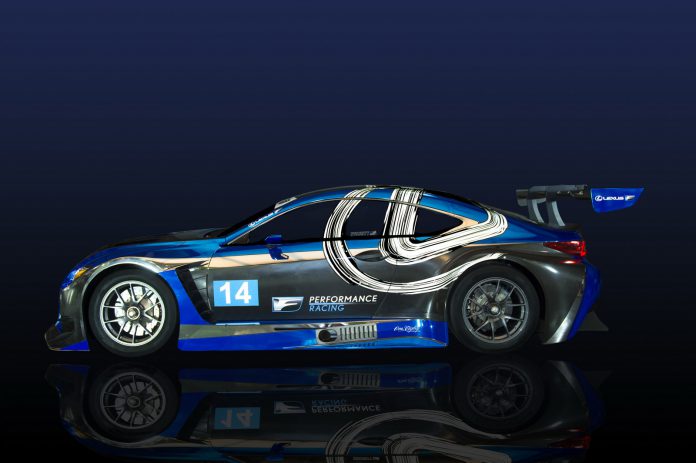 As you'd expect from any GT3-class race car, the model also has a multitude of aerodynamic elements to distinguish it from the production car. They include the new front splitter, flared and squared off wheel arches, new side skirts and of course the massive rear wing. Inside, carbon fibre has been used extensively to help achieve the aforementioned 1300 kg weight figure.
Alongside racing competitively, the RC F GT3 will help develop technologies for Lexus's future models. Discussing this, group vice president and general manager of Lexus Jeff Bracken said "A core mission of F Performance Racing was to strengthen the Lexus' F brand by applying lessons gleaned from racing, while nurturing an engineering culture that transfers that knowledge to dynamic, high performance passenger car development. We are very excited about what this partnership and race effort can mean for the brand in the years to come."