A one-of-a-kind mansion in Salt Lake City is currently up for sale for $7.9 million. The house was built in 1997 and four years ago, underwent an extensive redesign and certainly stands out from the surrounding properties.
The house itself supports five bedrooms and seven bathrooms and is set on a 1.75 acre block of land at 661 N Saddle Hill Road. Underpinning the house is a red iron steel construction and the exterior has been adorned in granite imported from Spain.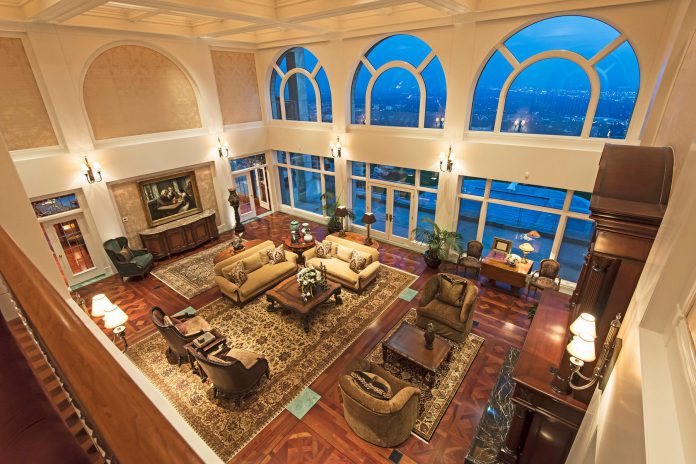 From the outside, the house includes a massive swimming pool complete with a driving board as well as a number of outdoor living spaces on the ground level. There is also a heated driveway and sidewalks as well as a heated garage to prize some very fine automobiles. Additionally there is a waterfall and stream feature and a children's playground.
Inside, archways are abundant throughout the house as are dark wooden floors. Some of the key selling points including the massive bar and pool room, private movie theatre, chef's kitchen, butler's pantry and a corner home office overlooking the city.