Carlex Design has just finished work on its latest interior project this time involving a bright yellow Chevrolet Camaro SS.
Clearly, the Polish interior specialists have taken direct inspiration from the vehicles yellow and black painted exterior and employed a similar finish in the cabin. Consequently, yellow leather adorns the majority of the seats as well as parts of the doors panels, transmission tunnel, handbrake, gear knob, steering wheel, gauge cluster and carpets.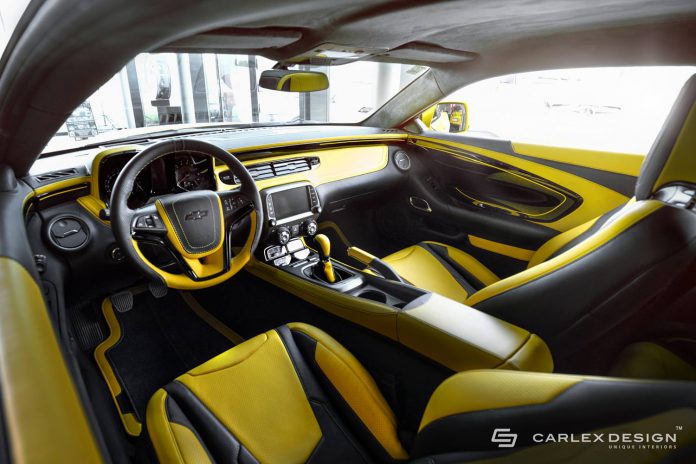 Meanwhile, all of that yellow has been toned down with a number of black leather elements and a black alcantara roof.
The finished product certainly gives the American muscle car's interior a unique look and will certainly ensure that the Camaro's owner stands out!