In the world of Porsche tuning, there are few companies which evoke quite the response of TechArt. The tuning marque has become synonymous with producing some of the most powerful and eye-catching Porsches on the market. Amongst the companies finest tuning packages is its range of upgrades for the 911 Turbo and Turbo S in both coupe and cabriolet guises.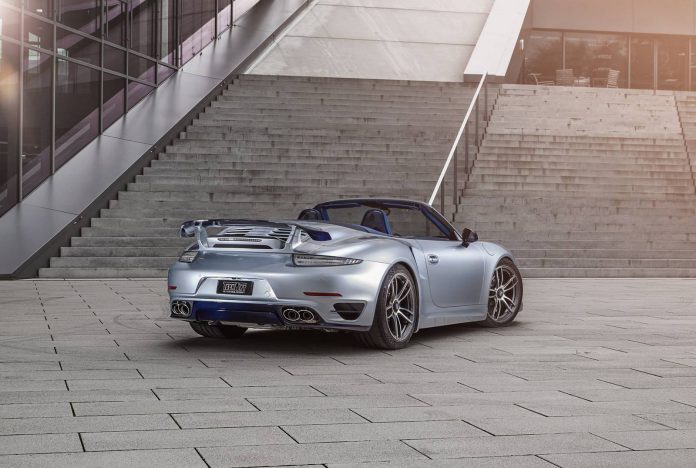 Evidently presented here on a stunning silver 911 Turbo S, the TechArt package includes a selection of visual modifications alongside aerodynamic improvements and of course, some serious power gains.
As standard, the Porsche 991 Turbo S delivers 560 hp and 700 Nm of torque with 750 Nm available with overboost in Sport and Sport Plus modes. TechArt's TA 091/T1.1 program delivers increases of 60 hp and 130 Nm over these figures. This means that the 3.8-litre 6-cylinder Bi-Turbo engine produces 620 hp and up to 880 Nm of torque in total.