A very rare left hand drive Jaguar XJ220 is currently up for sale courtesy of Cats Exotics in the United States.
This particular XJ220 is reportedly one of just two residing in the United States and is legal for road use across all 50 U.S. States. Throughout its life, it has only travelled 4261 miles and therefore presents quite an intriguing prospect for Jaguar enthusiasts in the United States.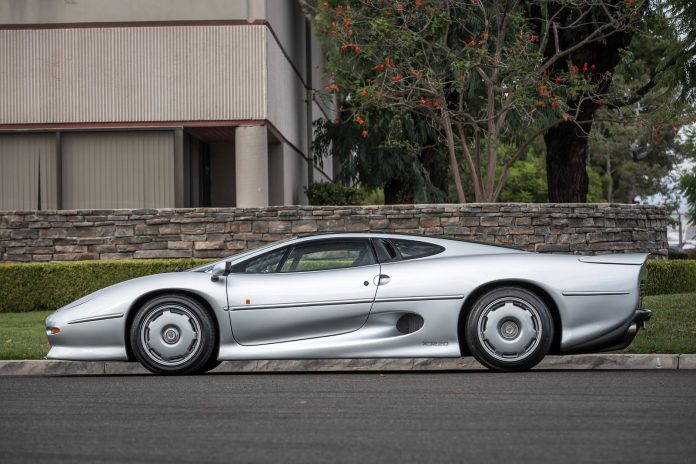 On a visual front, this XJ220 is painted in a sleek shade of silver and comes complete with the British supercar's recognisable and retro-looking silver wheels. Meanwhile in the cabin one can find black XJ220 carpets, a black steering wheel and dashboard, grey leather transmission tunnel and centre console as well as grey leather on the seat bolsters and parts of the door panels. Black plastic trim is used in the car's gauge cluster and the dash.
Throughout the XJ220's two year production run, just 275 examples were created. Beneath the still modern exterior, the XJ220 features a 3.5-litre twin-turbocharged V6. While the car was initially promised to feature a V12 engine, this potent forced induction did the job more than adequately meaning the XJ220 was also the fastest car to lap the Nurburgring Nordschleife from 1992 to 2000.