Ahead of its expected online debut on October 14, a lightly disguised BMW M2 prototype has been snapped in a bright shade of blue in Germany.
This particular M2 test mule is sporting very little camouflage and therefore provides us with our best look at its overall design so far. From a visual standpoint, we can tell that the M2 will be adorned with an aggressive new front fascia as well as a new bonnet. Additionally, it will include custom side skirts and more pronounced lines and creases down both sides. At the rear is a small lip spoiler, enlarged bumper, new diffuser and quad tailpipes.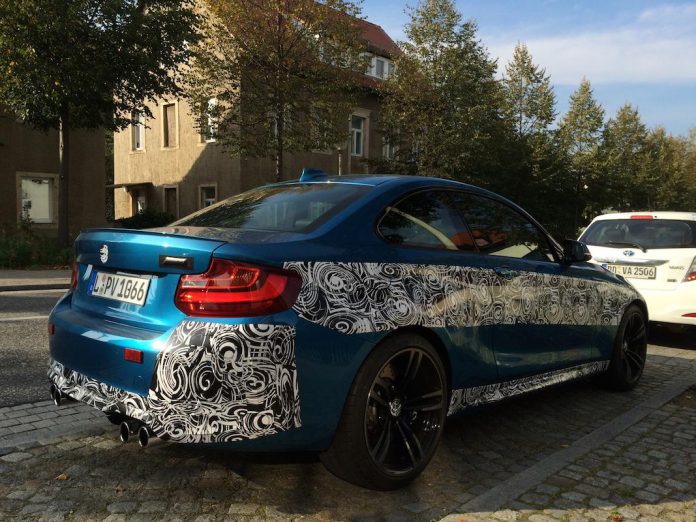 Beneath the skin, the M2 is tipped to feature a 3.0-litre twin-turbocharged six-cylinder engine delivering a total of 365 hp and 342 lb-ft of torque. Alongside these new power and torque figures, it is suggested that the BMW M2 will feature a torque overboost system which sees twisting power bumped up to 368 lb-ft. What these figures mean is that the BMW M2 will have at its disposal an extra 44 hp over the already brisk BMW M235i. Consequently, 100 km/h should fly by in less than 4.5 seconds.
Crucially, it was recently revealed that the BMW M2 will come standard with a 6-speed manual transmission while a 7-speed dual-clutch auto will be available as an option.