First unveiled at the Frankfurt Motor Show in late 1985, the Porsche 959 was produced to comply with FIA homologation regulations for the car to enter Group B rallying. At the time of its launch, it was the world's fastest production car with a top speed of 314 km/h only to be later eclipsed by the Ferrari F40's 324 km/h top speed.
To help celebrate the 30th anniversary of the car, the official Porsche Museum is hosting a special exhibition dedicated to the iconic 959. Making up the exhibition are a range of different 959 variations including the rally variant as well as a stunning Porsche 961, the sports prototype based around the 959. Both it and the rally variant feature iconic Rothmans liveries.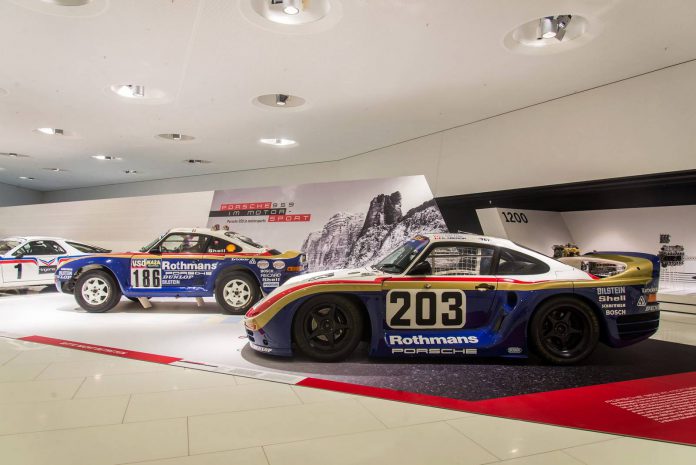 Also included in the display as the original 1983 Porsche 959 concept car. It is painted in pearl white and with the exception of the different front and rear bumpers, it is almost identical to the eventual production model which followed two years later.
In range-topping Porsche 959 Sport guise, the car could accelerate to 100 km/h in just 3.4 seconds when the optional 530 hp upgrade was ordered by customers. Powering all 959 branded models is a twin-turbocharged 2.9-litre flat-six engine.