The upcoming six-generation Chevrolet Camaro ZL1 has just been spied undergoing testing at the Nurburgring Nordschleife in Germany. The car could be unveiled as soon as the Detroit Motor Show 2016 in January and once released, will act as the range-topping Camaro variant.
As for power, there's a good chance the new Chevrolet Camaro ZL1 will be powered by a supercharged 6.2-litre V8 engine just like the Corvette Z06 and Cadillac CTS-V. Whereas the outgoing Camaro ZL1 delivers 580 hp and 556 lb-ft of torque, it seems inevitable that the new car will deliver in excess of 600 hp and could in fact match or exceed the 640 hp provided by the CTS-V.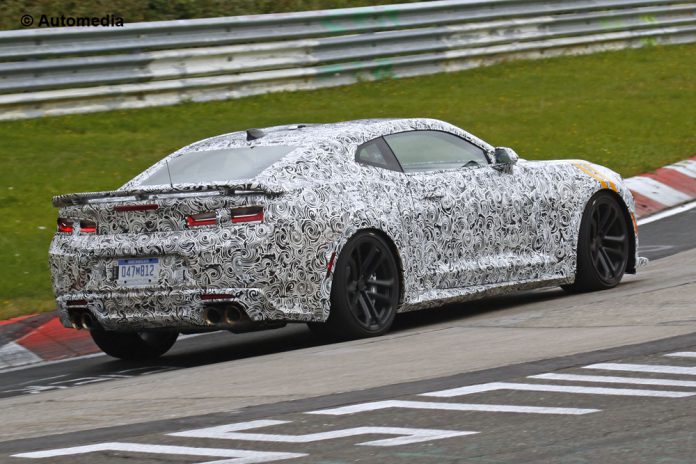 The key giveaways of this Camaro prototype's true identity are certainly the enlarged front air intake, new lower splitter, modified bonnet incorporating a large power dome as well as a more prominent rear wing. Additionally, the test mule has been installed with a quad exhaust system.