Tuning company Prior Design has just unveiled its widebody kit for the Mercedes-AMG GT. The kit takes the already impressive German sports car and makes it even more extraordinary with a healthy dose of aggression and panache.
As you'd expect from a widebody kit, the most eye-catching features are the flared front and rear wheel arches which completely transform the look of the German sports car. Complementing the arches are a number of other components built in house by Prior Design.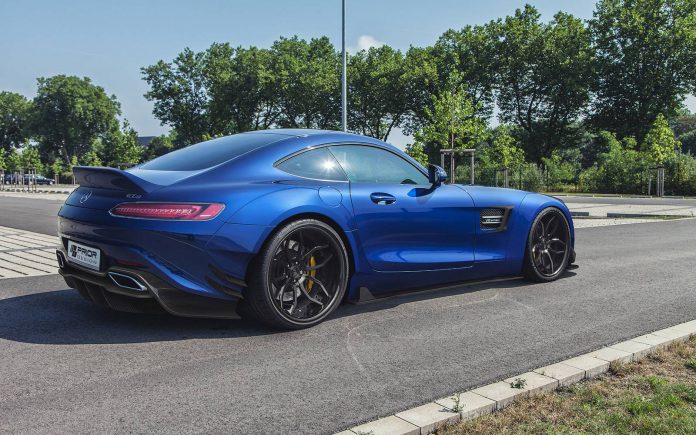 At the front, a new bonnet can be found which incorporates a number of air extractors. Also located at the front end is a prominent splitter as well as some threatening carbon fibre canards. Custom side skirts have also been installed while the rear features a towering ducktail spoiler, a new diffuser and quad rear canards. A set of wide aftermarket wheels complete the package.