Back in April, Mercedes-AMG confirmed that it could create its very own sedan separate from the rest of the Mercedes-Benz brand. With such a model in mind, Theophilus Chin has rendered a four-door version of the AMG GT sports car.
Importantly, Mercedes-AMG president Tobias Moers has confirmed that a four-door version of the AMG GT isn't feasible. Nevertheless, the following renderings do give us an idea of how a four-door Mercedes-AMG could look.
Recently discussing the car, Moers said "We could have a stand-alone four-door sports car that isn't shared with Mercedes-Benz. We could. Using a GT platform is not feasible for that, though. From the space frame concept, everything we need in a car like a four-door is not feasible.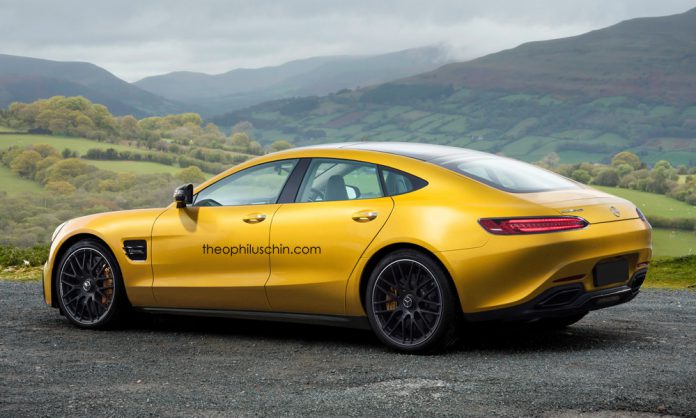 "Is there a business case, yes or no. That is all the four-door GT has to answer. Is there a potential buyer group worldwide for that kind of car? There will come a family out of the GT. That's what I've always said. Other variants will come and not just the Black Series."
If a four-door model was created solely by Mercedes-AMG, it would just be the latest car created by the firm to defer from the marque's previous focus purely on luxurious, range-topping, high-performance Mercedes-Benz models.