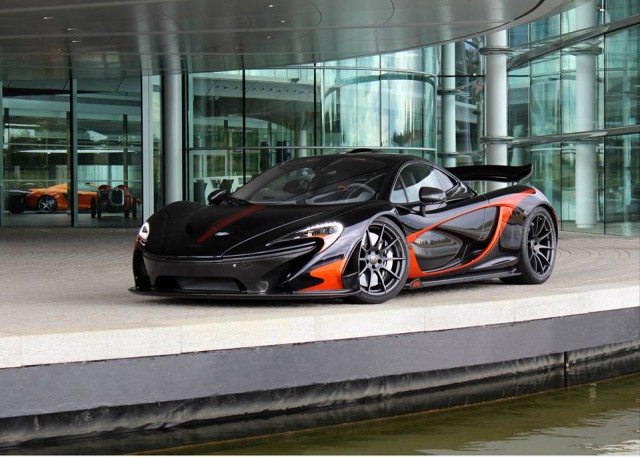 The team at McLaren Special Operations have just unveiled the very latest in a long line of custom P1s which it has worked its magic on. This particular McLaren P1 is unlike any other produced and will inevitably turn heads like crazy wherever it goes.
For starters, this P1 is painted in a dark shade of purple which we've seen on other P1s. The distinguishing elements however are the selection of Volcano Orange detailing. While only one image of the car has been released thus far, it shows orange accents on the doors and rear wheel arches as well as elements of the front bumper. It seems apparent that orange accents are also found at the rear.
Beyond the paint scheme, we can see stunning matte black wheels, silver brake calipers and a selection of carbon fibre components. The interior appears to combine light and dark leather and alcantara parts as well as bright orange 'P1' embroided headrests.
As we well and truly know, the McLaren P1 utilises a twin-turbocharged 3.8-litre V8 engine delivering 903 hp when combined with a powerful electric motor.