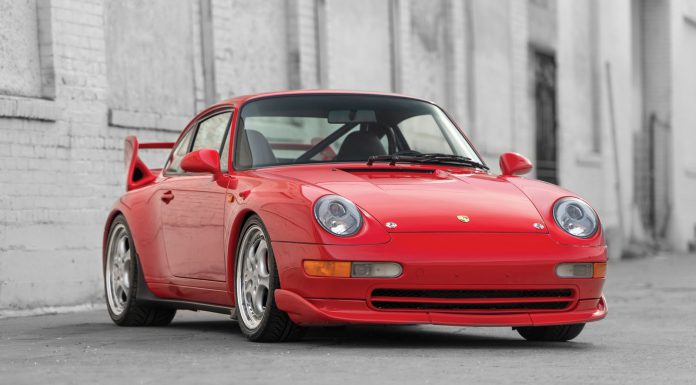 A 1996 Porsche 911 Carrera RS 3.8 will cross the auction block on Thursday as part of 'The Pinnacle Portfolio'. The stunning German sports car will apparently sell for between $350,000 and $450,000 if pre-auction estimates prove accurate.
Interestingly, this 911 Carrera RS 3.8 was initially delivered new to a customer in Germany. It was then imported into the United States in 2003 where it has remained ever since. It was recently repainted in its original colour of Guards Red while the Club Sport rear spoiler and front splitter have also been installed.
The car has travelled a total of 42,000 miles. While that is more than a lot of the other vehicles in 'The Pinnacle Portfolio', it is really nothing for a car built as well as this one. Beyond the red paint, the car features silver five-spoke wheels as well as an interior adorned in plush black leather.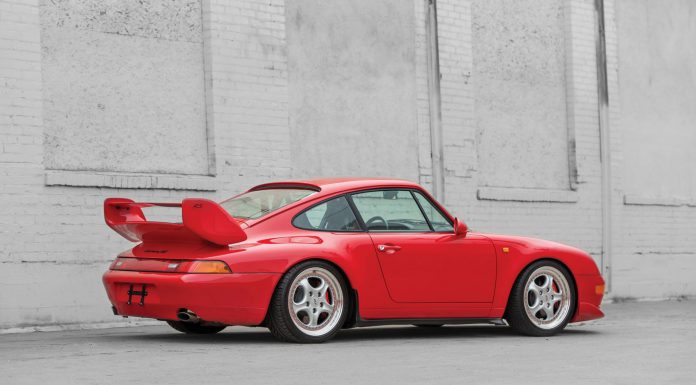 Powering Porsche 911 Carrera RS 3.8 is a 3.8-litre flat-six engine delivering a total of 300 hp at 6500 rpm and 262 lb-ft of torque at 5400 rpm. It also features rear-wheel drive, a manual transmission, weighs a mere 1280 kg and includes five-way adjustable front sway bars and three-way adjustable rear sway bars.