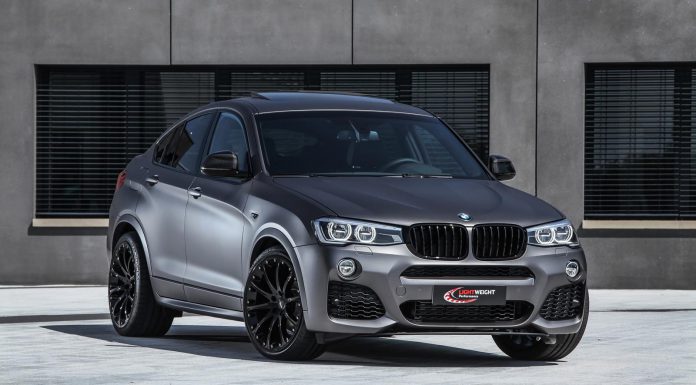 German tuning company Lightweight has just unveiled its comprehensive range of upgrades for the BMW X4.
For their first project, Lightweight started off with the BMW X4 xDrive35d which is the top-performing diesel model offered. Typically, the car's 3.0-litre turbodiesel engine delivers 313 hp and 464 lb-ft of torque. However, Lightweight has managed to bump that up to 365 hp and 509 lb-ft. A more powerful stage 2 program is also available which brings the final figures to 375 hp and 517 lb-ft resulting in a 280 km/h top speed.
From a visual standpoint, the Lightweight BMW X4 has also been extensively modified. It includes a frozen grey wrap which makes the car look not only exceptionally stealthy and aggressive, but also helps to accentuate the vehicle's aggressive lines particularly those running along both sides. Elsewhere, a carbon fibre front splitter has been installed alongside carbon wing mirror caps, a carbon rear spoiler and a new rear apron insert.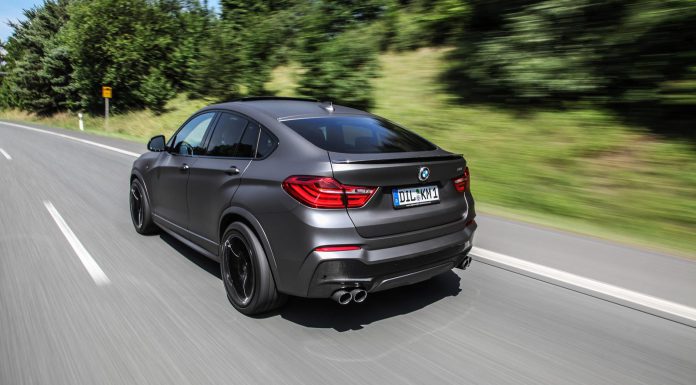 Elsewhere, the Lightweight X4 is rolling on a set of 21-inch black wheels complete with Michelin Pilot Super Sport tyres. The ride height has also been lowered by 30 mm thanks to the installation of Bilstein springs.
Completing the changes are some interior tweaks. These include the implementation of black alcantara throughout alongside a number of black leather components and aluminium pedals.