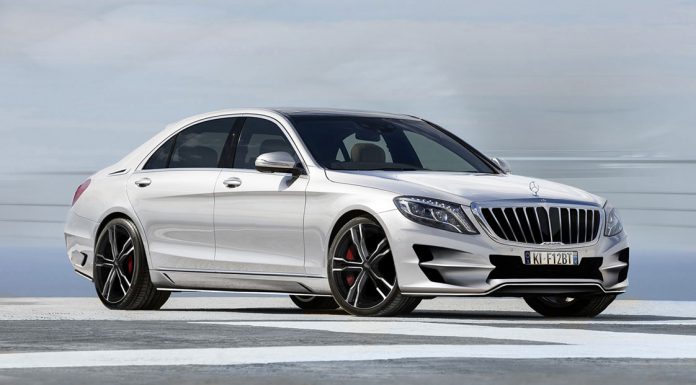 Just after revealing its tuning packages for both the Mercedes-Benz G63 AMG and Lamborghini Huracan, Italian design house Ares Design has just unveiled its range of modifications for the Mercedes-Benz S-Class. As we're quickly learning from the company founded by former Lotus chief executive Dany Bahar, they don't hold back with their tweaks.
With that in mind, Ares will offer its S-Class upgrades in both normal and XXL formats catering to all variations of the luxury German sedan including the range-topping S-Class Maybach Pullman.
At the front, the car has been adorned with an extensively modified fascia. That new front-end includes a custom chrome grille with eye-catching angled vertical slats. Elsewhere, a new bumper has been fitted complete with a bespoke lower splitter and new air intakes.
Moving to the sides and new skirts are immediately visible alongside a custom set of black and silver twin five-spoke wheels. Red brake calipers can also be seen on this display model. The rear is then characterised by a custom diffuser, bumper and exhaust pipes.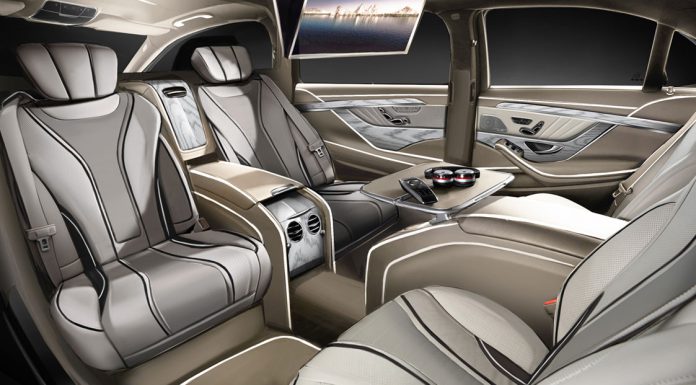 While the interior of the standard S-Class is already world-class, Ares Design didn't let that fact dissuade them from making it even better. To do so, cooling boxes are found throughout as are 17-inch flatscreen TVs, carbon fibre-backed front seats, a privacy partition and electric curtains. Additionally, embroided Ares Design badges are found on the seats.
Alongside all these visual transformations, a number of performance upgrades are available for all S-Class versions.