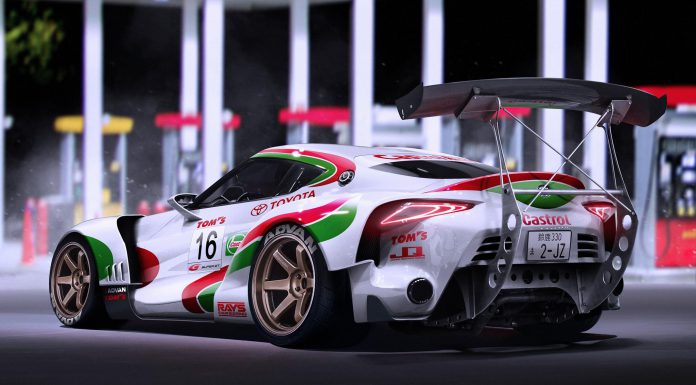 Revealed late last year, the Toyota FT-1 Concept features an exceptionally bold and futuristic design believed to be previewing the next-generation Supra being developed in collaboration with BMW. While it remains to be seen just how similar the new Supra will look compared to the FT-1, it's inevitable that some design cues and elements will be shared between the two.
If reports are to be believed, the next Toyota Supra will produce over 450 hp in range-topping specification putting it just behind the 550 hp strong Honda NSX. The NSX is currently competing in Japan's Super GT racing series alongside a number of other Japanese sports cars and there's certainly a chance Toyota will enter the new Supra into the racing series.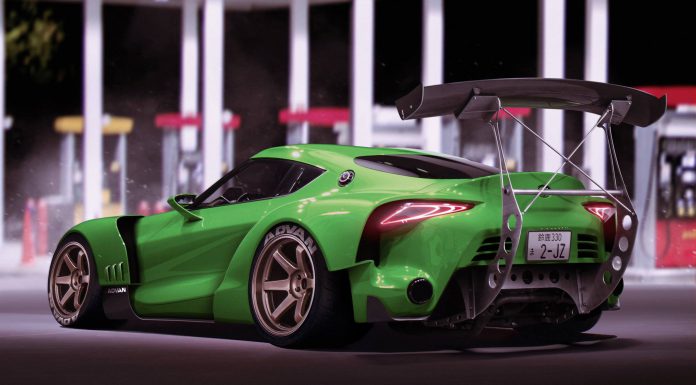 In order to give us an idea of how a Super GT racing version of the FT-1 could look, Javier Oquendo Design has created the following renderings. The car has been adorned with all the expected aerodynamic aids of other Super GT entrants including a towering rear wing, flared wheel arches, a downforce generating rear diffuser as well as a set of TE37 aftermarket wheels. Completing the look of the top example is a very eye-catching Castrol Edge livery.
[Via Javier Oquendo]