Another car from 'The Pinnacle Portfolio' set to be soon sold by RM Auctions on August 13 is this, a 1967 Ferrari 275 GTB/4 by Scaglietti. The special Italian exotic is pinned to sell for between $3.5 million and $4 million when the final hammer drops at its auction.
A mere 330 examples of the 275 GTB/4 by Scaglietti were produced and this particular example features matching numbers throughout. It was initially delivered new in July 1967 in Italy but six years later, was imported to the United States were it momentarily resided in Michigan. Before long, it moved into the possession of a second American collector based in Indiana where the car was driven frequently in the warmer months.
After being owned by two further collectors, the car remained under the ownership of Atlanta-based collector Bruce Vineyard for almost 25 years. In the late 1990s, the car underwent a complete restoration taking five years to complete. As part of the restoration, the car was painted in Giallo Fly but in 2011, it was returned to its original Blue Sera exterior with a Pelle Bleu interior. In August of 2011, it was purchased by the current owner.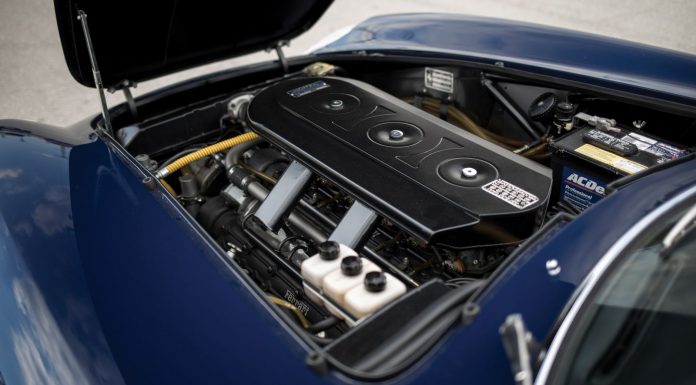 While no mileage details are available, they are inevitably quite low and should help the car fetch a pretty penny to say the least!