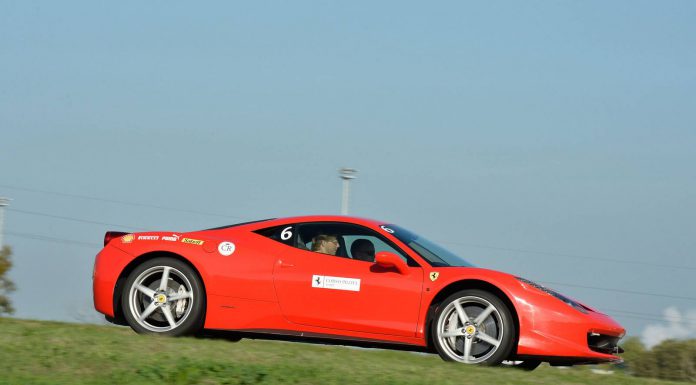 The last 5 years of my life have been in pursuit of my dream to create and host a TV show about exotic cars on the roads of Canada called First Rides. In July of 2013 I won a Shell competition to become Canada's Ultimate Enthusiast. The grand prize was six nights and seven days in Italy for two.
The heart of the prize? A two day adventure at Ferrari! To Tour the factory, the Ferrari museum and to drive a Ferrari on the Fiorano track. The first day driving down the Via Abetone Inferiore No 4 gave me goose bumps. So many hours spent on Google and now here I was looking at the historic Factory Gate entrance; no longer an image on a screen. Reality is so much better.
Our first stop was lunch at Ferrari's famous restaurant, Il Cavallino, which is across the road from the Factory Gate. Afterwards we toured the factory then in the evening had dinner at the Montana Restaurant, an institution famous in its own right from all the drivers eating there and the enormous amount of authentic Ferrari and F1 driver's paraphernalia.
We walked into Ferrari had a group picture taken in front of the historic gate and I felt like a little kid where everything is wonderful, new and exciting. I was not sure how I would react touring the production floor, however witnessing the first time a new Ferrari 458 engine is started was highly emotional. We witnessed the birth, if you will, of a red Ferrari 458 Italia, a red F12 Berlinetta, and a slightly rarer yellow Ferrari 458 Speciale with its production beginning only 3 weeks prior.
Touring the factory my senses were overloaded. I was blessed by a rare sighting of not one but two LaFerrari supercars out on test rides, exotic car nirvana. At the Formula 1 race car building we lingered a mere 5 minutes but we were privileged to see the chassis of the race cars that had just returned from the Japanese GP. I am a huge Formula 1 fan.
The last building on the tour was the Clienti Program, where in a large room sat row after row of Ferrari Formula 1 thoroughbreds, with famous names like Alonso, Raikkonen, Berger, and Schumacher still adorning the sides of their cockpits.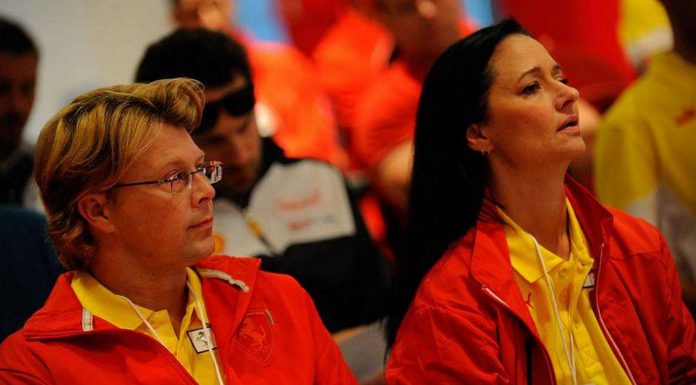 Waiting for us the next morning at the Fiorano track were nine gleaming red Ferrari 458s, ours for the day. My first lap behind the wheel was sensational, my biggest memory is of my instructor saying, "Go! Go!", then seeing the world go by in a blur. The transition from street driver to circuit driver took a few laps, but with the instructors encouragement confidence began to build and I began to push the car faster and faster.
I confess to a healthy dose of fear surrounding me at all times as I pushed my driving boundaries. The instructor's "Flat! Flat! Followed by "Break! Break!" was the theme of the day. The highlight was driving a lap in which our telemetry was recorded so we could compare on a printout various aspects of our driving versus our instructor's.
[youtube]http://www.youtube.com/watch?v=-QgLn0Wjfag[/youtube]
I got a "Bravo!" from my instructor which I was rather proud of, even prouder when telemetry showed my average speed of155km/h was faster than my wife's at 153km/h, in all I did six runs for a total of 24 laps. This was a day where I never looked at my speedometer once, where I learned the true meaning of hard braking and where every lap was a moment in history for me.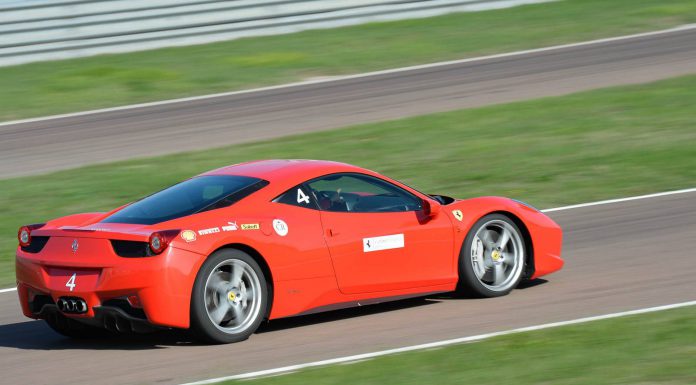 We finished our Ferrari experience with a private dinner at the Ferrari museum in the Hall of the Victories surround by 7 championship winning F1 cars, glorious! This was a trip of a lifetime and the fulfillment of long cherished dream. One dream has come true, now it's time to make my TV show First Rides come true as well.
Story by: Jason Grunsell