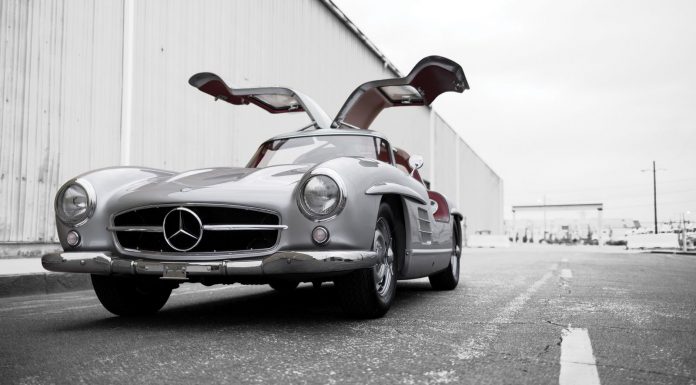 An exceptionally rare 1955 Mercedes-Benz 300SL Alloy Gullwing is set to be auctioned off by RM Sotheby's on Thursday August 13. It is expected to sell for between $5.5 million and $6.5 million as part of 'The Pinnacle Portfolio'.
The main point of difference between the Mercedes gullwing in question and most others is that it features an aluminium body. It is actually one of just 29 300SL's produced with an aluminium body representing just 2 per cent of the iconic sports car's total production run. Beyond the aluminium body panels, the Alloy Gullwing's also feature a revised 3.0-litre Sonderteile engine delivering 215 hp, a 15 hp bump over the standard car. Thanks to the additional power and reduced weight, the car is notably faster than standard Gullwing models.
This particular example is chassis number 5500786 and it was ordered new by Swiss resident Rene Wassermann. It was originally painted in white and installed with a bright leather interior, sports suspension, two-piece matching luggage and English instruments.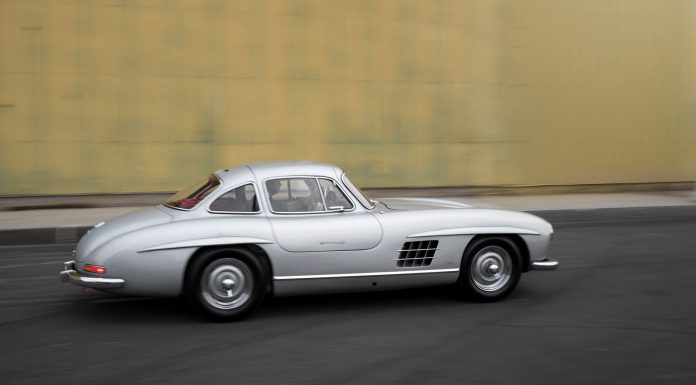 After passing through the hands of a number of car collector's, it was purchased by Swedish businessman Hans Thulin who had it restored by Kienle Automobiltechnik with a number of the aluminium panels being repaired or replaced. It was also painted in Mercedes-Benz silver.