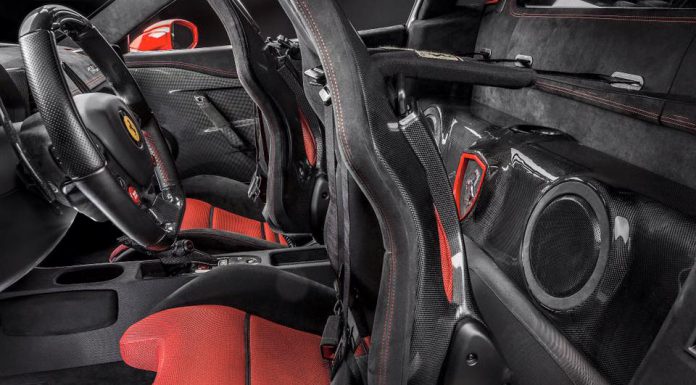 With a screaming 4.5-litre naturally-aspirated V8 engine, the Ferrari 458 Speciale is an Italian sports car which could do without any form of audio system. The owner of the following example however, recently had the Speciale installed with a bespoke Brian's audio system.
In the front luggage compartment, the car has been installed with a new amplifier. Meanwhile in the cabin, a subwoofer and two prominent speakers are featured behind the lightweight racing seats. In order to match the stripped out and minimalistic look of the 458 Speciale's cabin, the speaker surrounds and subwoofer boxes are made from carbon fibre and feature a prominent central Cavallino emblem.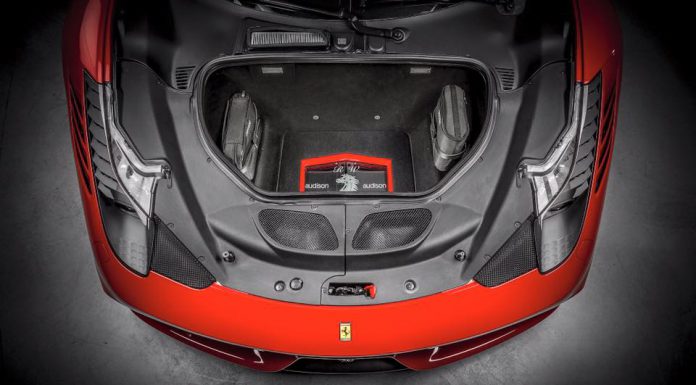 The engine underpinning the Speciale is of course a V8 – as mentioned – that pumps out 597 hp. While the car isn't as powerful as the newer Ferrari 488 GTB, it does produce a cacophony unlike any other car on the market!