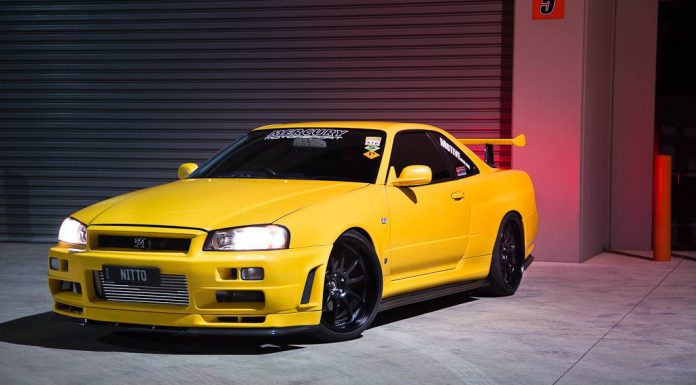 The fifth-generation Nissan GT-R Skyline was introduced in 1999 and is often considered as one of the best cars to have emerged out of Japan. The V-Spec variant brought about a firmer suspension setup and came equipped with the ATTESA E-TS Pro system.
Australia's Mercury Motorsport workshop owners Trent and Tessa own one such model of the R34 Skyline V-Spec, which they acquired from a client in 2009.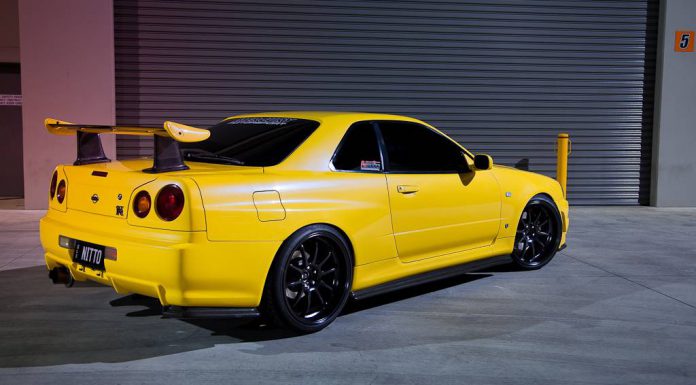 "At the time it had a Tomei 2.8 stroker in it with a T04Z," Tessa states. "We upgraded the turbo to a GT45R and soon enough it had 940hp at all four wheels."
Subsequently, they teamed up with Nitto Performance Engineering for the next stage, to further increase the power of the car. Tessa says "Nitto Performance Engineering came on board. We put a Nitto 2.7 stroker engine in, teaming it with a larger GT47R turbo and producing nearly 1100hp at the wheels."
She further explains the yellow Skyline's story saying "After that we decided to make the GT-R more street worthy. It was used for extensive R&D for our business, trialling various turbo/wastegate/manifold combinations with a standard RB26DETT bottom end. We ended up netting 850hp at all four on E85 fuel."
"It was running this setup for around six months until the standard oil pump let go, which was a pity. We knew that something was going to give up internally sooner or later under that much pressure (43psi), so on the side we were building up the monster engine that's in it today."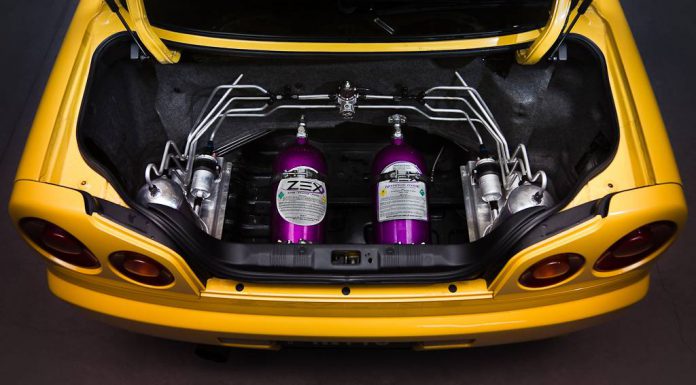 The engine in the car presently features a Nitto 3.2 stroker kit fitted in a custom modified RB30 block. Furthermore, there are upgraded valves, valve springs and retainers with custom camshafts. A plethora of other customisations- from the exhaust system to the suspension, have enabled the car to produce in excess of 1000 hp.
"It has a lot of torque for an RB due to the 3.2 bottom end, and it's surprisingly responsive," Tessa comments. "From down low in the rev range right up to redline it's an absolute handful under boost – throws you back hard into the seat! Such an adrenaline rush."
[Via The Lowdown]