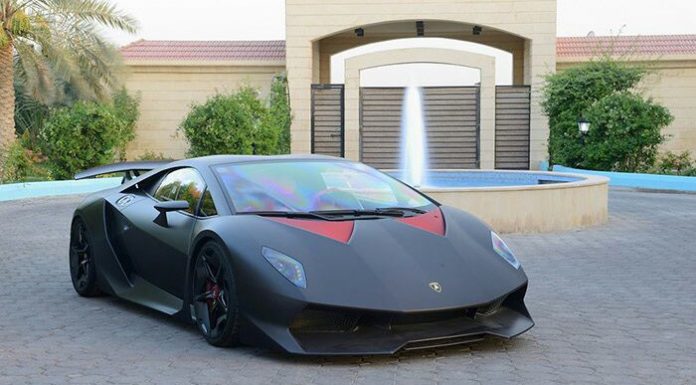 An absolutely incredibly rare Lamborghini Sesto Elemento has been listed up for sale privately on a popular automotive forum. As one of just 20 examples ever made, it is reported that this particular Sesto Elemento has a mere 12 miles on the clock and is believed to be the only unit currently up for sale.
Due to the exclusivity of the Italian supercar, it is of little surprise why the current owner is asking 3 million euros for it even though that is apparently 30 per cent more than the Sesto Elemento originally retailed for. Price asides, the Sesto Elemento is undeniably one of the Italian firm's finest ever creations even though it is restricted solely to the race track.
In case you didn't already know, the Sesto Elemento features the same mechanical underpinnings and drivetrain as the Gallardo LP570-4 Superleggera. Consequently, it is powered by a 5.2-litre naturally-aspirated V10 engine delivering 570 hp. While the Sesto isn't any more powerful than the Gallardo on which it is based, it is significantly quicker owing to its dramatic weight savings.
As a matter of fact, the Sesto Elemento tips the scales at a 999 kg thanks to the carbon fibre which has been used extensively throughout its construction. It can ultimately sprint to 100 km/h in just 2.5 seconds.
[Via 6 Speed Online]