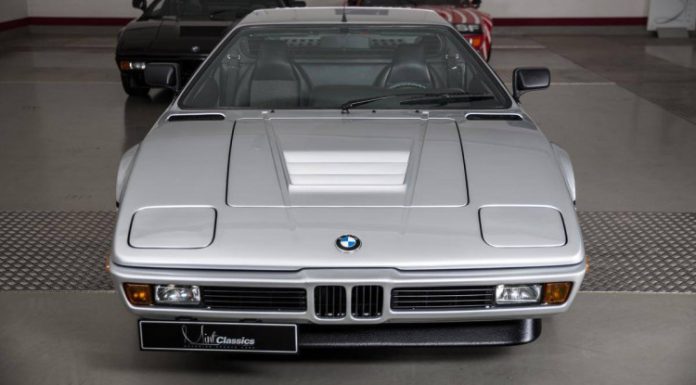 An exceptionally rare BMW M1 is currently up for sale for a casual $965,000. That price tag makes it comfortably the most expensive M1 on the market at the moment.
A 1981 model, this particular M1 is so special as it is one of just three units painted in Polaris Silver from the factory. One was a prototype while the second Polaris Silver BMW M1 was commissioned by Formula One supremo Bernie Ecclestone. The silver paint is then offset with black rear window louvers, black wing mirrors and a black front splitter. All things considered, this is certainly one of the cleanest M1s on the market and it is little surprise why its seller is asking for so much money.
Beyond the paint, this 1981 M1 also features a luscious black leather interior which despite the car's age, seems to be in tip-top condition. Another key component which has barely been touched is the German sports car's engine. A 3.5-litre inline-six cylinder engine delivering 273 hp, the M1 in question has travelled just 17,500 km.
As one of just 453 examples ever created, it is inevitable that whoever buys this M1 could be sitting on a gold mine in the coming decades.