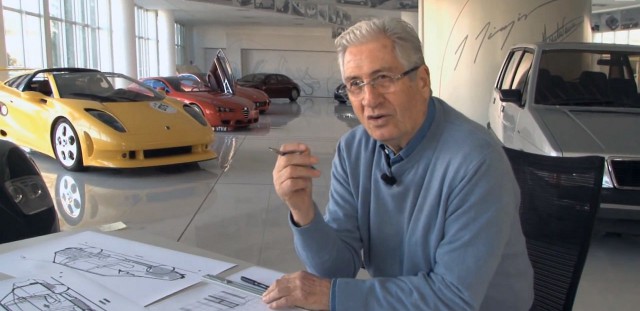 Giorgetto Giugiaro, the man behind Italdesign Giugiaro, has officially resigned from the Italian design and engineering company that he founded back in 1968.
The news of Giugiaro's departure comes five years after 90.1 per cent of the design house was sold to Audi. Up until June 28, Giugiaro himself and his son, Fabrizio, owned the remaining 9.9 per cent of the company.
Last Sunday, that stake was sold to Audi and the following day, Giugiaro and he son both resigned from the board of Italdesign Giugiaro. Additionally, the company's founder will relinquish his position as honorary chairman.
Briefly discussing Giugiaro's departure, the company said his decision was made to allow him to dedicate more time to "his personal interests". It was also confirmed that his leaving won't affect the company's future in anyway.
Giorgetto Giugiaro began designing with Fiat at just 17 years old and prior to establishing Italdesign Giugiaro, he worked for both Bertone and Ghia. Single handily, Giugiaro has designed around 100 cars which have reached the production line including the Maserati Ghibli and Lotus Esprit.
His significance to the automotive industry was recognised in 2000 when he was named the 'Car Designer of the Century'.
[Via Automotive News]