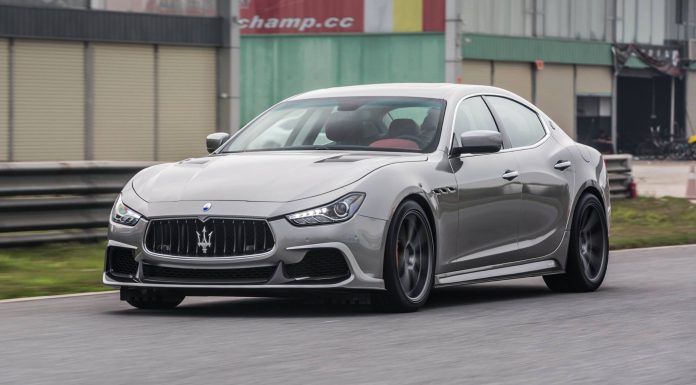 Niche Chinese tuner ASPEC has just unveiled its aggressive aerodynamic bodykit for the popular Maserati Ghibli. Having had experience tuning other performance-oriented cars from Europe like creating a 400 hp Volkswagen Golf R, ASPEC ensured their experience didn't go to waste when creating the Ghibli's kit.
Dubbed the PPM500 package, it includes a selection of eye-catching modifications. These include a new front bumper with aggressively shaped air intakes, a custom bonnet with prominent air extractors, lowered side skirts, an eye-catching bootlid lip spoiler as well as a bold rear diffuser.
[youtube]https://www.youtube.com/watch?v=zUAptw0K-y4[/youtube]
That new rear diffuser is constructed from carbon fibre and is complemented perfectly by the carbon fibre front grille.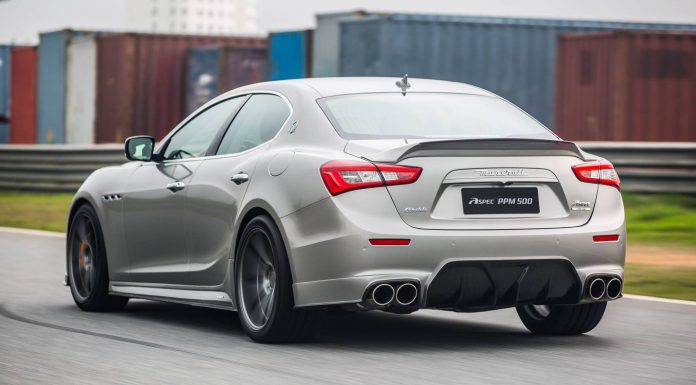 Alongside these visual changes, the ASPEC PPM500 Maserati Ghibli has been installed with a custom sports exhaust system and a set of aftermarket wheels. It remains to be seen just how much power the new exhaust has added to the Italian luxury sports sedan but the overly dramatic video above does preview its roaring exhaust note.