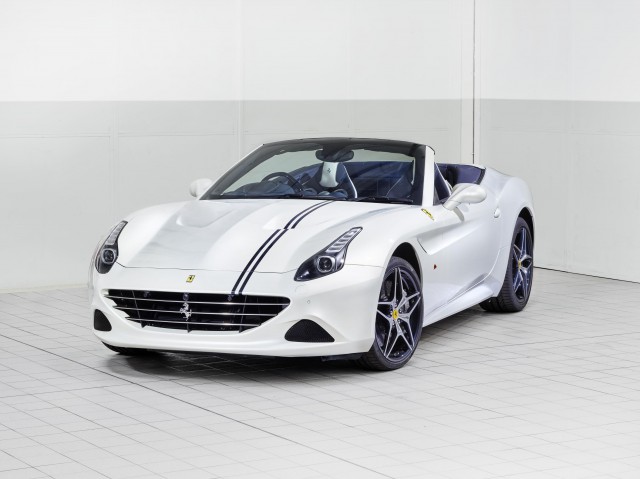 Ferrari has unveiled its special 'Tailor Made' California T it will bring to this year's Goodwood Festival of Speed. The model is "inspired by the passion and colours of Polo and Horse racing," according to the Italian automaker, and will be on display inside the Ferrari VIP enclosure for Ferrari clients at Goodwood alongside a display of Ferrari 'Tailor Made' materials.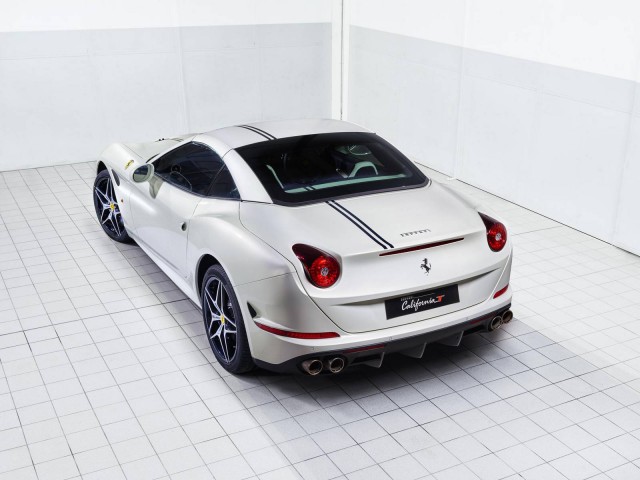 The tailor made California T is painted in Bianco Italia and is sporting a double-asymmetric 'Blu Hellen' stripe. Matching the blue accent is a Blu Sterling interior with Bianco elements and highlights and blue carbon fiber trim. The interior of the car also showcases the new high tech material 'Mycro Prestige', a highly resistant material creative specifically for Ferrari which is offers a lot of grip and is one-third the weight of leather. Additionally, Myco Prestige is flameproof, water resistant and porous and breathable.
The intention of Ferrari's Goodwood California T is to showcase the brand's Tailor-Made Programme. The process allows customers to select materials, colors and other personalized options for their Ferrari so the car can be both unique yet in-line with the brand and its history. After they've made up their mind, they can track its manufacturing process right up until they take delivery.