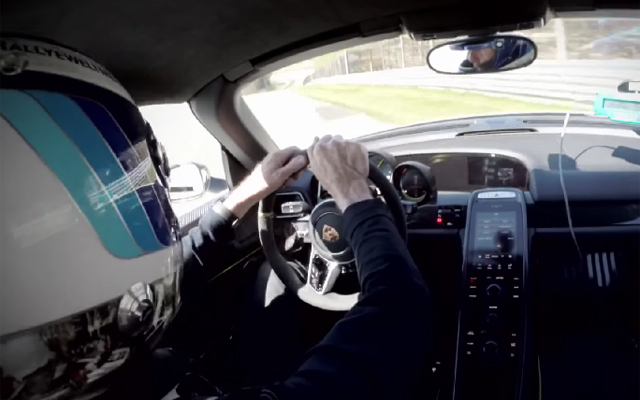 As one of the world's most decorated and well-regarded rally drivers, Walter Rohrl is unquestionably an expert craftsmen behind the wheel. While recently participating in a track test of the Porsche 918 Spyder Weissach with Auto Bild, Rohrl showed that even the best drivers can have their bad days.
[youtube]https://www.youtube.com/watch?v=Yw82iNa2f7s[/youtube]
While taking a standard right hander, the rear-end of the German hybrid hypercar kicked out. From there, Rohrl was nothing but a passenger as even he wasn't quick enough to correct the slide before it was too late. The 918 Spyder continued around the corner before skidding to the crash barrier despite Rohrl's incessant counter steering.
While the full damage sustained to the 918 isn't known, the onboard video shows that the impact was quite significant.
While speaking with Auto Bild after the crash, Rohrl said that there was possibly an issue with the track surface itself that led to the crash.