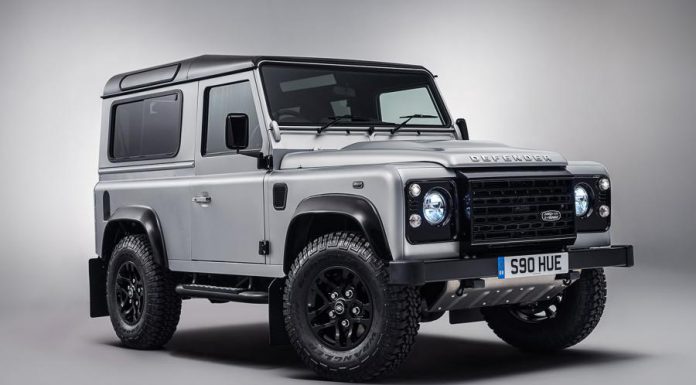 The two millionth Land Rover Defender ever produced has just been unveiled. Set to be sold at auction in December, the special Defender features a number of bespoke elements distinguishing it from all other Land Rover Defenders.
For starters, the car is painted in a shade of matte silver and also features satin black front and rear fenders. Additionally, it includes a black grille, black wing mirrors, black roof, black headlights surrounds and surprise surprise, a number of black components at the rear.
Elsewhere, the two millionth Land Rover Defender features a map a Red Wharf Bay which is the location where the very first Land Rover was drawn in the sand. Additionally, it includes a 'no. 2,000,000' badge at the rear as well as in the interior. Additionally, the interior is adorned with a range of other special badging including an aluminium plaque featuring the signatures of all the Land Rover employees that built the car.
The car will celebrate its public debut at next week's Goodwood Festival of Speed 2015 and be auctioned by Bonhams later in the year with all proceeds going to charity.