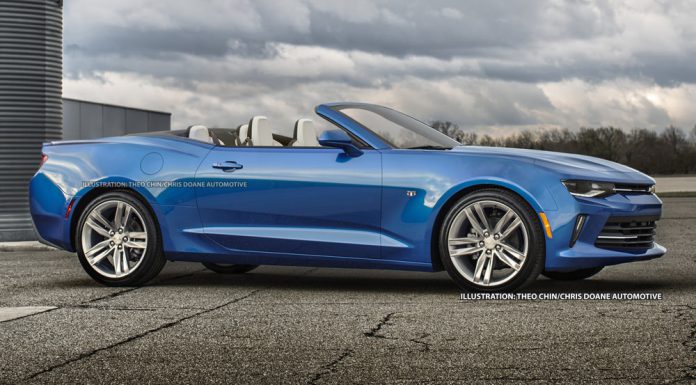 Although it remains unclear when the convertible version of the sixth-generation Chevrolet Camaro will debut, it will inevitably be revealed within the next year. To provide us with a jump at how the car should look, Theophilus Chin has decided to create the following renderings.
Because the 2016 Camaro's design is relatively similar to that of the outgoing fifth-generation car, it is little surprise that it looks quite good in drop-top guise. One key point of difference between the upcoming Camaro Convertible and the outgoing car however, will be the new models' dramatic weight reduction. As a reminder, the 2016 Camaro coupe weighs about 100 kg less than the outgoing model so we expect similar weight savings for the new Convertible.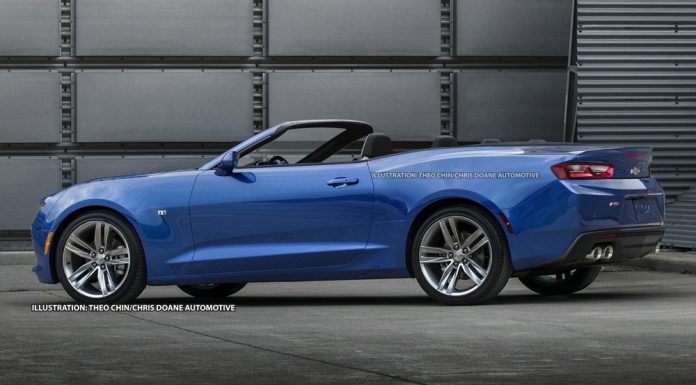 Engines for the coupe include a new 2.0 litre turbocharged unit producing at 275 hp and 295 lb-ft (400 Nm). The new engine delivers more than 30 mpg on the highway (GM-estimated), and 0-60 mph acceleration under 6 seconds. Chevrolet also offer a new 3.6 litre V6 with 335 hp and 284 lb-ft of torque (385 Nm) – the highest specific output of any naturally aspirated V6 in the segment. The range topping Camaro SS gets a new 6.2 litre LT1 direct-injected Small Block V8 rated at 455 hp and 455 lb-ft of torque (617 Nm).
The suspension setup includes Magnetic Ride Control with active suspension. An all-new Drive Mode Selector tailors up to eight vehicle attributes for four modes: Snow/Ice, Tour, Sport and – exclusively for SS models – Track settings.
All of these engines and systems are expected in the 2016 Chevrolet Camaro Convertible.
[Via Theophilus Chin]