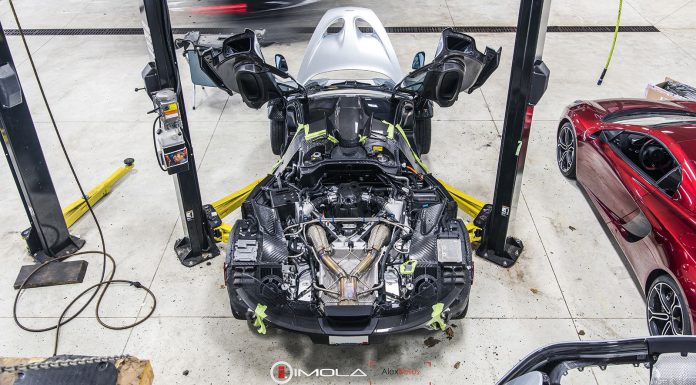 Unless you work for McLaren, then chances are you've never had the opportunity to see a P1 without its rear clamshell on. However, thanks to Alex Bellus Photography and the team at Imola Motorsports, we can at least see through our computer screens the complexity of the hybrid hypercar's rear-end and engine bay.
This particular P1 was in the shop earlier in the year having one of its taillights replaced. A McLaren engineer was also flown in to ensure that everything was in perfect order seeing as though the car had travelled 2000 miles at the time of the repairs.
The pictures provide an incredible look at the P1's complex exhaust system as well as the range of carbon fibre elements found beneath the skin. Even many of the hydraulic lines are in plain sight as are the host of radiators feeding the P1's twin-turbocharged 3.8-litre V8 engine.