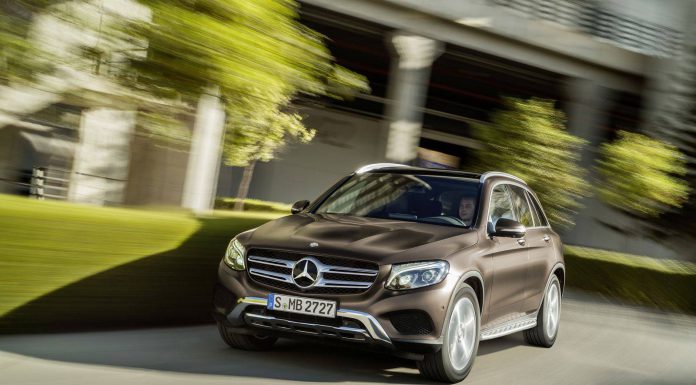 On the back of the 2016 Mercedes-Benz GLC launching, it has been confirmed that Mercedes-AMG GLC63 and GLC450 AMG Sport models will be revealed in the near future.
This revelation is interesting as the outgoing Mercedes-Benz GLK was never offered in AMG specification. With the GLC variant however, it will be offered in mid-range AMG Sport range joining the C450 and GLE450 alongside the hardcore GLC63 model hitting the market.
Although unconfirmed, it is likely that the GLC450 AMG Sport will be fitted with the same 3.0-litre twin-turbocharged V6 engine as the other cars in the AMG Sport lineup. That engine pumps out 362 hp and 500 Nm of torque. As for the Mercedes-AMG GLC63, it should get the firm's twin-turbo 4.0-litre V8 pumping out 470 hp between 5500-6200 rpm and 650 Nm just like the Mercedes-AMG C63. It is also possible that on top of the GLC63, an even more powerful GLC63 S version will be offered with 503 hp on tap.
Generally speaking, the Mercedes-Benz GLC is slightly larger than the car it replaces while also including a longer wheelbase. Despite the added size however and the range of new equipment available, the GLC actually weighs 80 kg less than the GLK. Those weight savings have been achieved primarily through the use of new aluminium and high-strength steel body panels. Additionally, the chassis features a range of aluminium elements while even parts of the Air Body Control air suspension system is constructed from glass-fibre-reinforced plastic. The magnesium transmission housing also shaves off 12 kg of weight.
Design wise, the 2016 Mercedes-Benz GLC fits in nicely with the automaker's currently design language. As a result, it is reminiscent of both the GLA and GLE Coupe models. The front for example, is characterised by curvaceous yet aggressive projector headlights while a traditional Mercedes-Benz grille is featured. Additionally, the front bumper incorporates a scuff plate at the bottom.
[Via Car Advice]