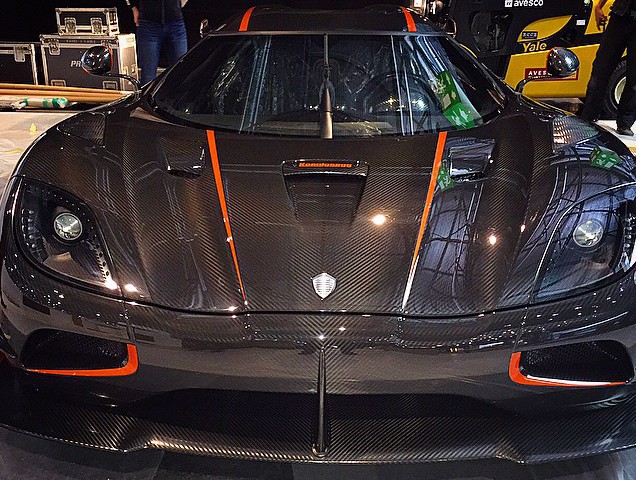 The very first production example of the Koenigsegg Agera RS has just been delivered to its enthusiastic owner.
The owner, Hussein Musallam on Instagram, already owns an impressive array of supercars including a Bugatti Veyron Super Sport World Record Edition. Additionally, he owns a Porsche 918 Spyder, McLaren P1, 1 of 3 Pagani Zonda Tricolores and a blue Pagani Huayra.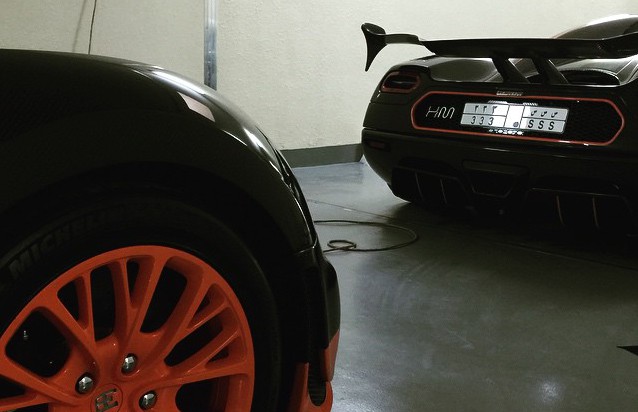 As for his new Agera RS, it is specified in the same way as the original display car from the Geneva Motor Show 2015 in March. As a result, it features a plethora of gloss carbon fibre body panels alongside a host of orange highlights. It also includes the owner's initials on the rear grille.
The Koenigsegg Agera RS has been created to bring a range of technologies from the One:1 into the Agera R. For the RS, Koenigsegg add advanced lightweight sound insulation, a new track optimised front splitter, front winglets, side skirts, an advanced dynamic underbody flap system and a dynamically active rear spoiler to the Agera package. The Agera RS now produces 450 kg of downforce at 250 km/h. It also benefits from improved air outlets around the front wheels, more power and a raised rpm limit.
The Koenigsegg 5.0 litre V8 engine has been optimized for regular pump gas and now puts out an incredible 1160 hp on regular petrol. The Agera RS hasn't entirely ditched the E85 flex fuel capability though. Certain markets will be able to choose this option for even higher power outputs.
Just 25 units of the car will be produced.