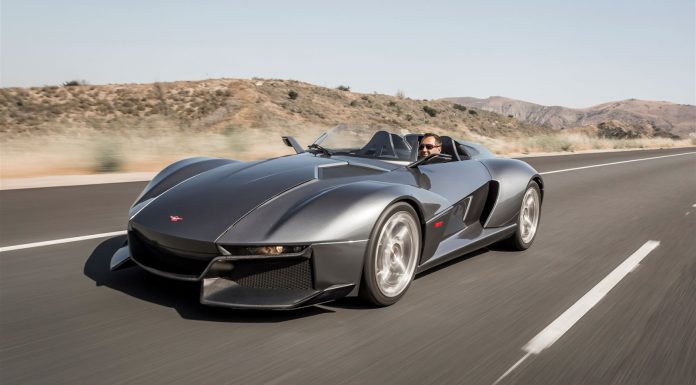 After many months of teasers and renderings, the production-spec 2016 Rezvani Beast has officially been revealed in the flesh. Based around the Ariel Atom, the lightweight and powerful sports car promises performance to match its aggressive and eye-catching looks.
Due to the Beast's underpinnings, it is essentially an Ariel Atom with a bold new body. As such, it utilises the Atom's available 2.4-litre Honda Civic sourced four-cylinder engine force fed with both a supercharger and turbocharger. As a result, the Rezvani Beast pumps out a total of 500 hp. All of that power is sent to the rear wheels via a traditional manual transmission believed to feature six-speeds.
Due to the range of new body panels not traditional found on the Ariel Atom, the Rezvani Beast is slightly heavier than its donor car. As a result, it sips the scales at 748 kg which is 136 kg more than the Atom. Despite the added weight, the Beast will still accelerate to 100 km/h in a very impressive 2.7 seconds as well as a 266 km/h top speed.
Design wise, the Beast has been penned up Samir Sadikhov. The front end is characterised by slim headlights as well as gaping wide air intakes and prominent air intake surrounds. Bold front wheel arches are also featured as are two large cutouts in the elongated bonnet. Elsewhere, a small windscreen is found as are sharp wing mirrors.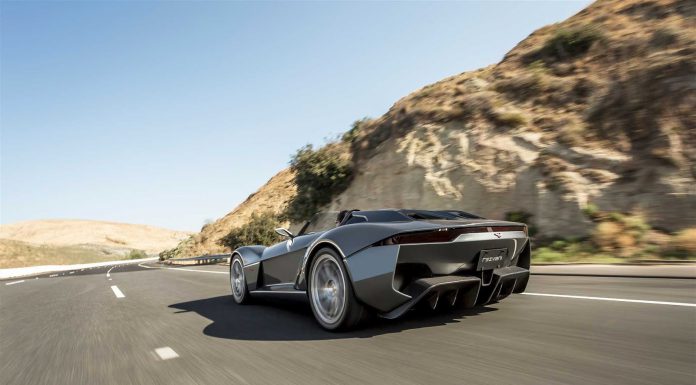 Moving to the rear, the Rezvani Beast features two wide taillights as well as a red stripe running the width of the sports car. An extreme diffuser is also particularly eye-catching as is the decklid somewhat reminiscent of the Porsche 918 Spyder's.
Price wise, the Rezvani Beast will set customers back at least $165,000. To put that into comparison, it is over $100,000 more than an entry-level Ariel Atom with a 230 hp engine.