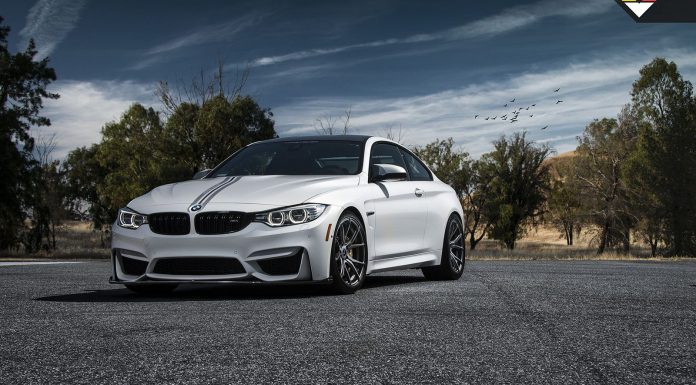 In the world of BMW tuning, there are few firms that offer as many packages and individual components as American firm Vorsteiner. This particular BMW M4 has been installed with their bold front splitter and evo decklid spoiler making the German sports car all the more exceptional.
As with most components created by Vorsteiner, the two elements adorning this M4 are made from prepreg carbon fibre. The front splitter fits onto the front bumper of the M4 absolutely perfectly and undeniably provides the car with a more sporty and aggressive persona.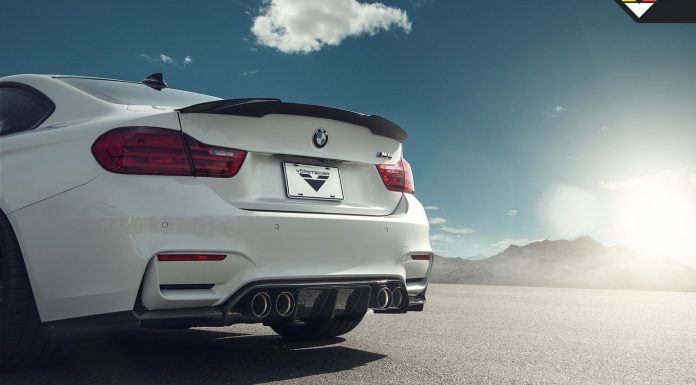 At the rear, it is the same story with the decklid spoiler. It features an ultra-sharp design and complements the upward curve of the M4's standard bootlid. Beyond these two elements, this M4 also features Vorsteiner's special rear diffuser, quad exhaust tips and a set of Flow Forged V-FF 103 wheels.