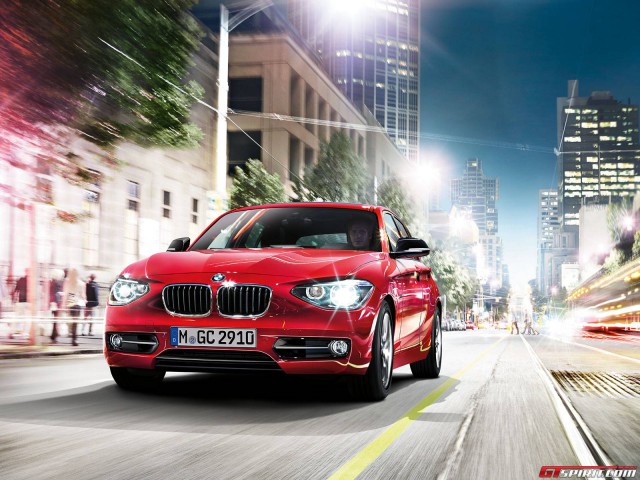 The facelifted BMW 1-Series has been launched in South Korea. Initially unveiled in January, the 1-Series facelift looks distinctly different from the outgoing model with a sportier and more aggressive look.
The headlamps and taillights have been revised. The LED headlamps are narrower and more angular, while the taillights are L-shaped, for a "stable" and "extensive" design. The kidney grille, front and rear bumpers and tailpipes have all been given a makeover.
The facelifted version comes with an electronic sunroof, 17-inch alloy wheels, rear-view camera, climate control and standard 6.5-inch infotainment screen with iDrive. BMW claims the refreshed 1-Series has a fuel efficiency of 17.4 kilometres per litre. This gives it a grade-1 energy efficient rating and the car fulfils all of Euro 6 emission regulations.
BMW Korea is hopeful the new-look 1-Series will reach out to the young generation of customers.
"The fact that all new facelifts come without a price hike shows our dedication and pride in the product itself," a BMW publicist stated.
He further added added, "But still, its horsepower and torque are the highest among its peers such as Audi's A1 and Mercedes-Benz's A-class. That's what we are appealing to the 20- and 30-somethings who would choose the BMW 1-series as their first imported car."
The BMW 1-Series only comes as a diesel variant in South Korea, badged the 118d. There are two trim levels: the 118d Sport and 118d Sport Line Launch Pack. The price starts at 38.9 million yuan ($34,639).
Meanwhile, the 1-Series facelift is powered by a 1,995 cc-TwinPower Turbo engine, capable of producing 150 hp and 320 Nm of torque. The car sprints for 0 to 100 km/h in 8.1 seconds and has an electronically limited top-speed of 212 km/h. The power is transmitted to the rear wheels of the car via an eight-speed Steptronic automatic transmission.
"The 1-Series hatchback is the youngest and most innovative model in our product lineup," said BMW Korea CEO Kim Hyo-joon at the launch in Seoul. "The model is equipped with various premium features that are usually seen in large luxury sedans."
In South Korea, cars have right-hand drive (RHD) systems and the 118d is the only rear-wheel drive hatchback in the country.
BMW Korea managed to sell around 2,700 units of the 1 Series in 2014. This means the share of the 1 Series stands at around seven percent in Korea with the German manufacturer registering more than 40,000 sales last year.