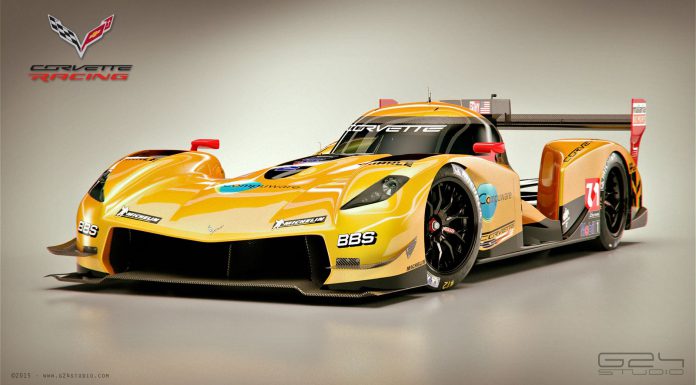 The Chevrolet Corvette C7.R is currently competing in the GTE series in the World Endurance Championship and Le Mans but if the American manufacturer ever wanted to enter the LMP1 class, how could its car look? Well thanks to the crew at G24 Studio, we have an idea.
The Corvette LMP1 racer rendered has taken inspiration from the intriguing Nissan GT-R LM Nismo in its use of a front-engined layout just like the road-going Corvette. Consequently, the car features an incredibly long front end as well as massive air intakes at the front combined with bold carbon fibre canards and splitters.
The customary cockpit with a wrap-around window is also featured as is the prominent dorsal fin and rear-wing package used by all current LMP1 entrants. In a similar vein to the GT-R LM Nismo which features taillights similar to the road-car, the Corvette LMP1 racer depicted also includes similar LED taillights to the production car.
Will Corvette Racing ever enter LMP1? It's unlikely but not impossible.