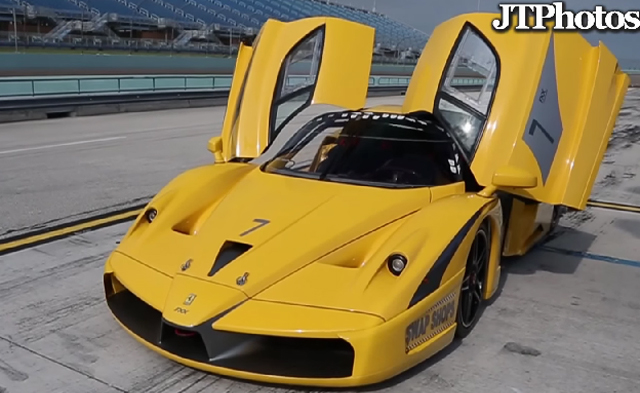 While the recently revealed Ferrari LaFerrari FXX K is brutally fast and sounds absolutely insane, watching the following video will convince you that its predecessor, the FXX, produces an engine and exhaust note the FXX K could only ever dream of matching!
[youtube]https://www.youtube.com/watch?v=BdPBTQ086L8[/youtube]
The following clip was filmed at the Homestead-Miami Speedway in the United States and shows the extremely fast and powerful Ferrari FXX Evoluzione hitting the track. Thanks to a screaming naturally-aspirated V12 engine without any electrical assistance delivering 850 hp in Evoluzione specification, the Italian track-car doesn't sound too dissimilar from a pre-turbo Formula One car!