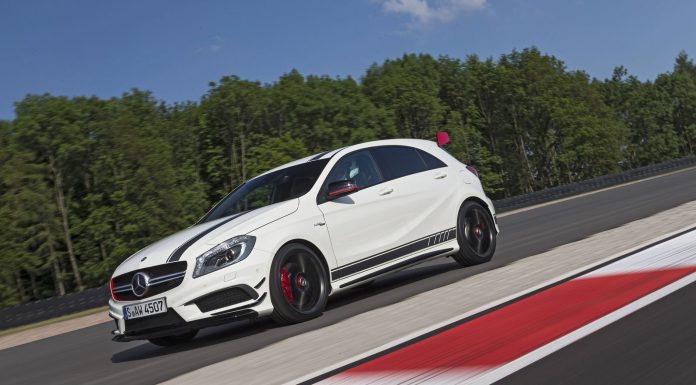 It has emerged that Mercedes-AMG's next generation of small performance cars could soon implement electric turbocharging for additional power and improved efficiency.
While recently speaking with Auto Express, Mercedes-AMG head of compact car development Steffen Jastrow said that the use of e-turbos could help boost power for the firm's next array of performance models. Additionally, they will help reduce running costs.
"Of course we need more power for the next-generation of cars, but electrification does not mean we have to use an electric drivetrain. They have to be faster and e-turbos are an option. We use them in motorsport, but the technology has to be payable [affordable] for the customer."
The key advantage of electric turbochargers is that due to the electrically-driven turbine, turbo lag is reduced significantly. Additionally, an e-turbo is smaller than a standard turbo meaning larger and more power-dense ones can be installed.
If future Mercedes-AMG models do use e-turbos, it is unlikely we will see them implemented until after 2017 when the next-generation A-Class launches.
[Via Auto Express]