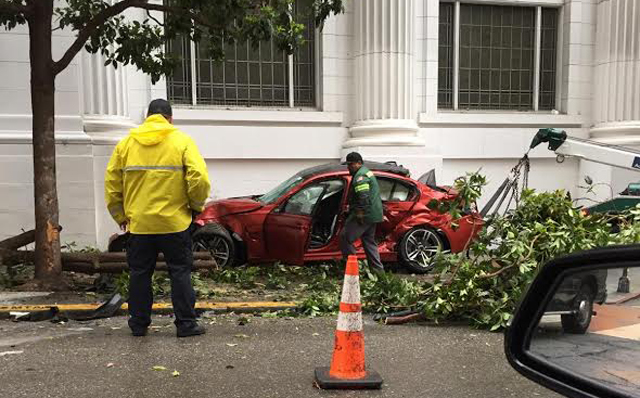 A Frozen Red BMW M3 has been crashed in San Francisco after being stolen from the city's main BMW dealership.
Behind the wheel was a 37-year-old who is now in police custody. It is reported that the suspect managed to break into the showroom and swiftly stole the German sports car after finding the key fob in the dedicated lock box. The suspect unsuccessful attempted to steal a black 3-Series before opting for the eye-catching M3.
Not long after however, the 37-year-old crashed into a parked car nearby before sliding up onto the sidewalk.
While the exact timeline of events surrounding the crash aren't known, the damage sustained to the BMW M3 is clear. Both the front and rear ends have been heavily damaged as have the sides and wheels. Consequently, it seems apparent that it will be heading straight to the scrap yard.