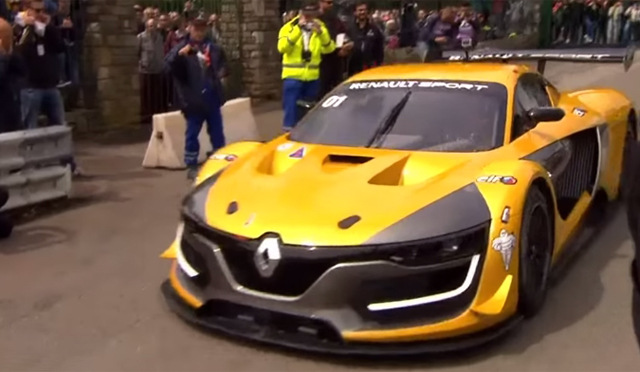 While the 2015 Formula One season is only just hitting its stride, Toro Rosso young-gun Max Verstappen has already proven himself to be one of the risings stars of the sport. That comes despite the fact that at just 17-years-old, he's the youngest F1 driver ever.
Fresh on the back of the Monaco Grand Prix a couple of weeks ago, Verstappen was handed the keys to the exceptionally fast RenaultSport R.S. 01 and given free reign at Spa-Francorchamps. While nowhere near as fast as his Formula One car, the 500 hp sports car proves quite capable on the famous circuit and the teenager handles it like an absolute pro.
[youtube]https://www.youtube.com/watch?v=sivpYPuNQl0[/youtube]
Making the following video all the more entertaining is the fact that in the passenger seat is Jos Verstappen, Max's racing driver dad who also raced in Formula One during his on-track career. Despite having a very capable racer behind the wheel, Jos definitely looks nervous during the lap!
Mid-mounted in the RenaultSport R.S. 01 is a Nismo 3.8-litre twin-turbocharged V6 engine delivering over 500 hp and more than 600 Nm of torque. This potent engine is mated to a Sadev seven-speed sequential transmission. All up, the R.S. 01 weighs just 1100 kg and thanks to carbon ceramic brakes and special Michelin tyres, promises to be absolutely ferocious on the track. One key contributor to keeping the weight down has been the development of a carbon fibre monocoque.
The car will race in the World Series by Renault starting this year in the new Renault Sport Trophy championship. The French marque believes this series will act as a springboard for professional GT and Endurance championships.