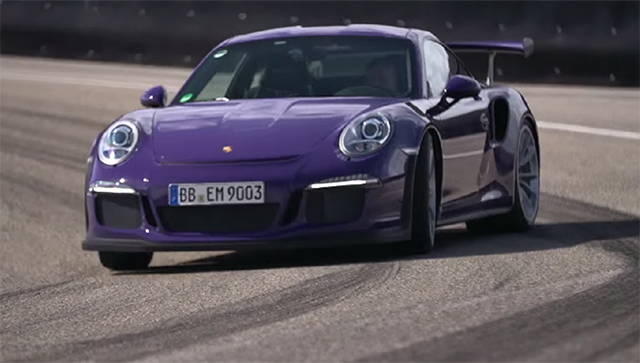 Porsche's GT division is set to expand its offerings for the 911 range with reports that an entirely new, hardcore variant is in the works.
Autocar reports that the new Porsche 911 GT will go on sale alongside the current GT3 and GT3 RS but won't take the shape of a GT2 or GT2 RS. Instead, it will be something entirely new.
Whereas the Porsche 911 GT3 and GT3 RS are supple enough to be driven on the street every day, this new 911 variant is said to ditch those practicalities and comforts in favour of pure driving pleasure. It will therefore be developed specifically with driver interaction in mind rather than streetability or to be the fastest 911 around a race track. Consequently, a manual transmission is reportedly going to be used for the first time since 2011.
Elsewhere, this new 911 derivative could ditch many of the advanced aerodynamic features of existing GT models in favour of a more stripped-back driving experience as well as a narrower body and slimmer track. Furthermore, skinnier and less grippy tyres are also pinned to be used. Power should then be provided by a similar naturally-aspirated 3.8-litre flat six engine to the existing 911 GT3.
[Via Autocar]