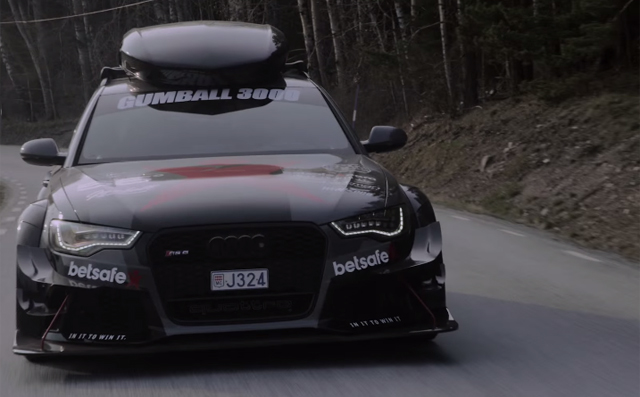 Jon Olsson's insane 900 hp Audi RS6 DTM is set to be acting as an Uber car through Stockholm today, providing lifts for Uber users in the Swedish city.
Olsson's plans are similar to DJ deadmau5 who used his McLaren 650S Spider as an Uber car late last year. As if getting a ride in the insane RS6 DTM wasn't special enough, all rides will be completely free.
Discussing his upcoming role as an Uber driver Olsson said "It is going to be very nice to drive around in Stockholm, meet nice new people and have the chance to make their Friday a little bit more special together with Uber and Betsafe!"
[youtube]https://www.youtube.com/watch?v=4-leB9QN434[/youtube]
As the name suggests, the RS6 DTM has been inspired by DTM race cars. With that in mind, Olsson's Audi RS6 DTM features a completely bespoke bodykit incorporating massively flared wheel arches. Additionally, it includes a prominent carbon fibre front splitter as well as dual carbon fibre canards on both sides of the front bumper. Elsewhere on this truly insane RS6 you'll find bold carbon side skirts as well as a lightweight ski box also made from carbon fibre.
Elsewhere, the Audi RS6 DTM includes the STM Stage 3+ tuning package which sees power increased from 560 hp to over 900 hp from the twin-turbocharged 4.0-litre V8. TTE 18 carat gold anodized turbochargers are also found while a screaming Milltek race exhaust has been installed. Further upgrades include Intrax race suspension and a Movit big brake kit.