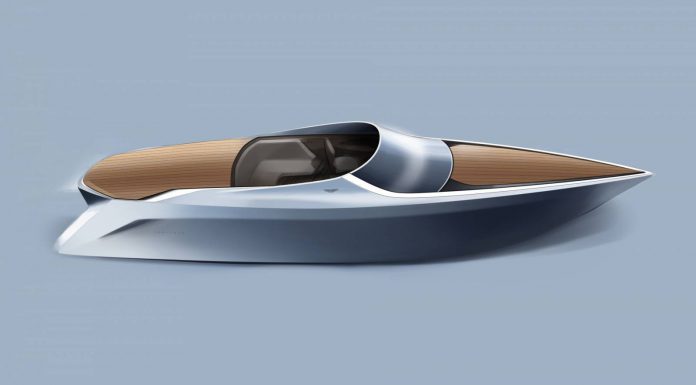 Aston Martin has revealed plans to pair its supercars with a range-topping 1,200 hp speedboat, even now under construction on the UK's south coast and due to be launched at the Monaco Yacht Show in September.
The 11.28m powerboat unveiled by Quintessence Yachts and called the AM37 (reflecting its 37ft length) would be perfect for the next James Bond film, superseding the craft of past big screen dramas provided by Sunseeker – also on the south coast – now owned by the Chinese Dalian Wanda Group.
The licence agreement for the Aston Martin powerboat range gives Dutch-based Quintessence the capacity to design and build luxurious and high performance craft in association with the world-renowned sports car maker.
Nautical Bond ties are already there, for the super hi-tech new boat being built incorporating carbon fibre structural elements by Quintessence near Southampton has naval architecture from Dutch independent Mulder Design which worked with Aston Martin designers.
Mulder specialises in custom and semi-custom superyachts and its production of more than 600 vessels has included high-speed yachts Octopussy, Moonraker and The World Is Not Enough – all names of Bond films.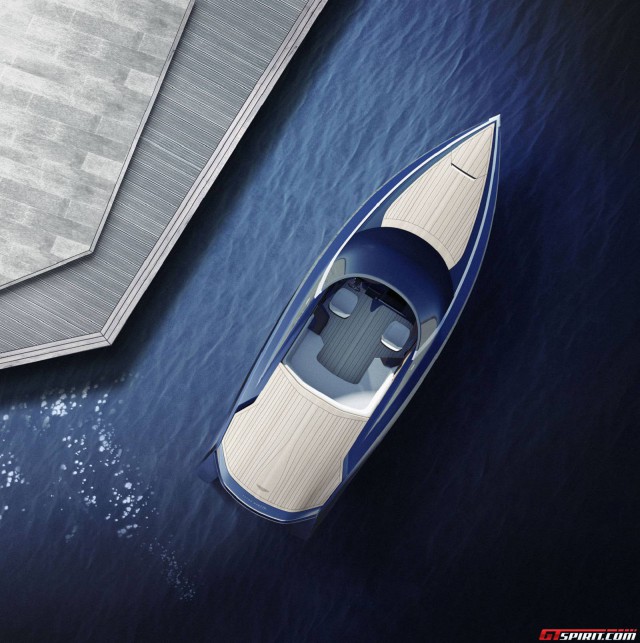 The concept of an Aston Martin speedboat is not new. Back in 2011 Luiz de Basto's European design house created the concept Voyage 55 yacht in homage to Aston Martin, inspired by the automotive brilliance of the Vantage, Rapide, DBS and Virage on to a common 'boating platform'.
That stayed a dream but although all that we can see for now are these renderings the AM37 promises to bring a big 'wake'-up call to those who enjoy a high performance high life on land and sea.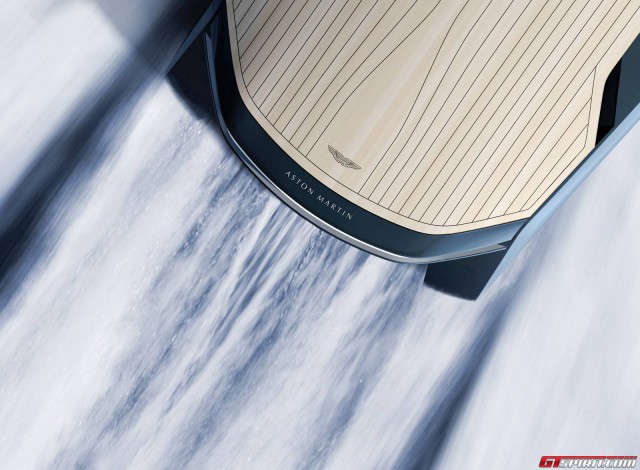 The renderings show two seats in an open cockpit on top but on a craft of this size there would be a salon below, capable of converting to two berths, and a gallery.
Further design elements of the AM37 will be revealed in due course. Potential owners of the new Aston Martin powerboat are being given more details on a strictly confidential one-to-one basis, further raising the sense of excitement among those who share an affinity with the Aston Martin marque and the yachting world.
But we do know that initially two versions will be built, the AM37 with twin 520hp petrol engines and offered as a 'gran turismo' leisure powerboat "of premium class quality and refinement" good for 44 knots, and the AM37S with twin 600hp Mercury petrol engines capable of a healthy 52 knots for use from "the ultimate sports driving to superior commuter". Also available will be 370hp diesels.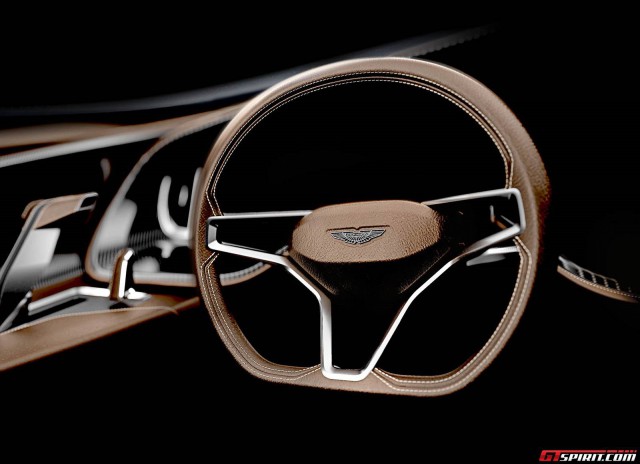 Advanced technologies such as interactive voice control and activation, fully HD-integrated touch screen with navigation and multimedia system, and remote controlled functions create true one-of-a-kind powerboats. But Aston Martin's director of design Marek Reichman promises other features "never seen on a boat before".
It was Quintessence Yachts, a young company with a passion for exploring new designs, that approached Aston Martin with the proposal for a new range of boats that would encapsulate style and performance in an exclusive design.
Mariella Mengozzi, CEO at Quintessence Yachts, said: "We are sure that the Aston Martin ethos of 'Power, Beauty and Soul' can be successfully translated into the yachting environment in a very special way."
Katia Bassi, managing director Aston Martin Brands, said: "Over the course of our 102-year history Aston Martin has produced some of the most iconic luxury sports cars of all time. Our contemporary designs retain classic lines whilst delivering the latest technical innovations, and the exciting range of luxury speed boats we are developing with Quintessence Yachts reflects this commitment to excellence in every field, as well as perfectly encapsulating our 'Art of Living' philosophy."
While the craft will be officially launched in September, its public debut will not be at the Southampton Boat Show that month, a stone's throw from the Quintessence production facility, but at the largest megayacht event in the world, the Monaco Yacht Show being staged from September 23-26.
The Monaco show promises an outstanding fleet of 115 custom-made superyachts & megayachts from 25 to 100 metres long, of which the AM37 will be one of around 40 world premieres.