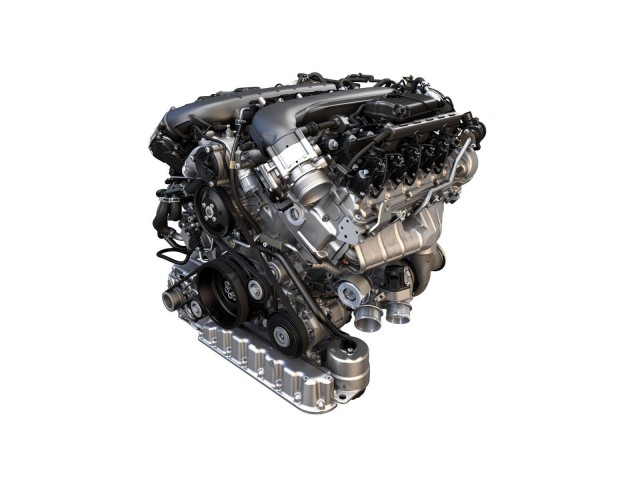 Volkswagen has just unveiled its brand new twin-turbocharged 6.0-litre W12 TSI engine at the ongoing Vienna Motor Symposium. The latest-generation W12 is tipped to power future Audi and Bentley models including the upcoming Bentley Bentayga SUV.
One of the most unique features about the new engine is that it combines Bentley's TMPI multi-point injection system with Audi's FSI direct injection to create the TSI system. Elsewhere, the cylinders now feature an APS coating, an oil circuit suitable for off-road use (likely in the Bentayga) and complete with a switchable oil pump.
Additionally, the new 6.0-litre W12 TSI includes high pressure direct and low pressure manifold injection, twin-scroll biturbo charging, individual cylinder bank deactivation and a start-stop system. Additionally, adaptive engine mounts are used which incorporate hydraulic damping and electromagnetic actuators to counteract any undue vibrations.
All told, the German automaker claims that its new W12 is the most economical twelve-cylinder engine in the luxury car segment with it promising CO2 emissions of less than 250 g/km. Alongside that impressive figure, Volkswagen has extracted 600 hp at 6000 rpm and 900 Nm of torque between 1500 and 4500 rpm from the engine. When installed into the most performance-oriented models, the new W12 TSI will accelerate the car to 100 km/h in under four seconds and a top speed beyond 300 km/h.