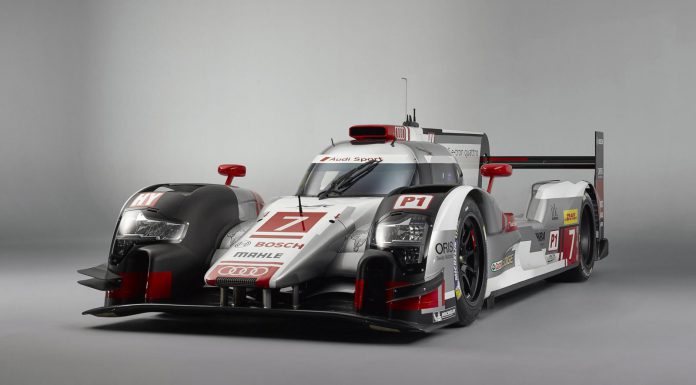 Formula One cars have for a long time been considered as the absolute ultimate racing cars. However, modern-day LMP1 cars feature equally advanced technologies and in some instances, are very similarly matched to F1 racers in terms of pace.
As if you needed further proof of that, a video has emerged of Audi testing the brand new R18 e-Tron with its Le Mans aerokit at the Monza circuit in Italy. The clip shows the racer screaming down the straight at upwards of 330 km/h before entering Curva Grande without a touch of the brakes and despite the speed, it tackles the sweeping right hander with ease!
[youtube]https://www.youtube.com/watch?v=pGXCIw96-N0[/youtube]
Compared to last year's model, the updated R18 e-tron quattro includes a more powerful electric motor now delivering 272 hp. The energy storage system found in the flywheel can now also store 700 kilojoules which represents a 17 per cent increase over last year's model. Additionally, the racer's 4.0-litre turbocharged-diesel V6 engine delivering 558 hp now consumes 2.5 per cent less diesel.
Elsewhere, the 2015 Audi R8 e-tron quattro adopts new sidepods with different radiators to provide additional cooling for the powertrain which also reducing aerodynamic drag. The engine cover has also been modified and also aids in the better aerodynamics. Beneath the skin of the 2015 R18 is the same carbon fibre monocoque as last year's entrant. As with last year's model, the new car will be created in two different body styles for the different tracks throughout the World Endurance Championship calendar.