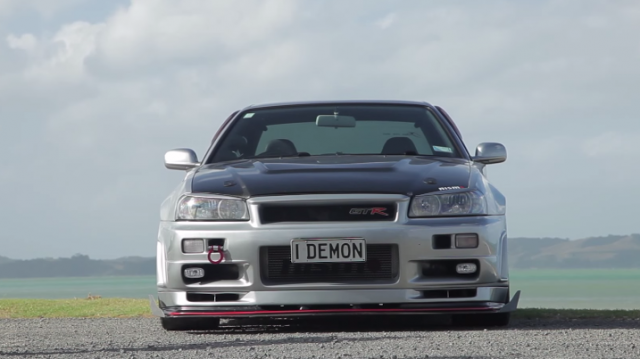 The Nissan Skyline R34 GTR is understandably regarded as one of the best sports cars of the modern era. It has also become synonymous in the Japanese tuning scene in a similar vein to the Toyota Supra. For Americans however, the Skyline R34 GTR in somewhat of a forbidden fruit as it is and will remain illegal in the U.S. for the better part of the next decade.
[youtube]https://www.youtube.com/watch?v=e2CXaJv0cMw[/youtube]
Consequently, when The Smoking Tire's Matt Farah headed to New Zealand, he insisted on driving a car he'd never driven before; a Skyline R34 GTR and that's exactly what he did. The following Skyline however, is far from stock. In fact, it has been modified to deliver 1000 hp and features a myriad of bespoke visual and aerodynamic parts.
Watch the video above to see if Farah is impressed with this demon for the street!